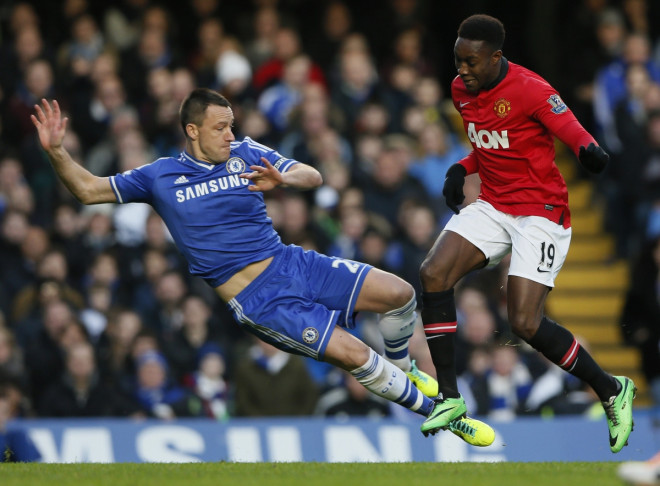 Arsenal are preparing a transfer swoop for Tottenham Hotspur target Danny Welbeck at the end of the season, according to the Mirror.
The report claims the Manchester United striker has been a priority transfer target for the White Hart Lane club in the summer transfer window. Arsene Wenger's side has now joined the race in making a £20m approach for the services of the England international.
The Gunners have Olivier Giroud as the first choice striker in the squad. Arsene Wenger is looking to dump the French international and replace him with Welbeck at the Emirates for the next season.
The 23-year-old has started in only 14 league games this season for the outgoing English champions. Welbeck is frustrated with the lack of first team opportunities and is weighing his options to continue with his current employers.
United allowed David Moyes to leave the club last week and despite the Scot's exit, Welbeck's future beyond this season remains uncertain. The frontman has been deployed out on the wings and he believes it is unlikely to get more playing time in his preferred position under the new manager.
Welbeck has two years left on his contract and Wenger is looking to beat Arsenal's arch-rivals, Spurs for his signature. The Gunners could face competition in landing United striker as the Daily Mail reports Everton are also believed to be in the race in signing the player.
Arsenal face Newcastle United in their next league tie at the Emirates on Monday. The fixture will see the return of Alan Pardew on the touchline after serving a seven-match suspension. Wenger believes the situation of watching from the stands for a manager is frustrating.
"You feel frustrated when you are not close to your team physically because you are used to it and you feel you still have a level of intervention. Maybe it's purely subjective but it exists in your mind," Wenger told Arsenal's official website.
"You can also be quicker in your decision-making. Sometimes you want to make a decision but it takes time to get [the message] down. You feel your speed of intervention is too slow."