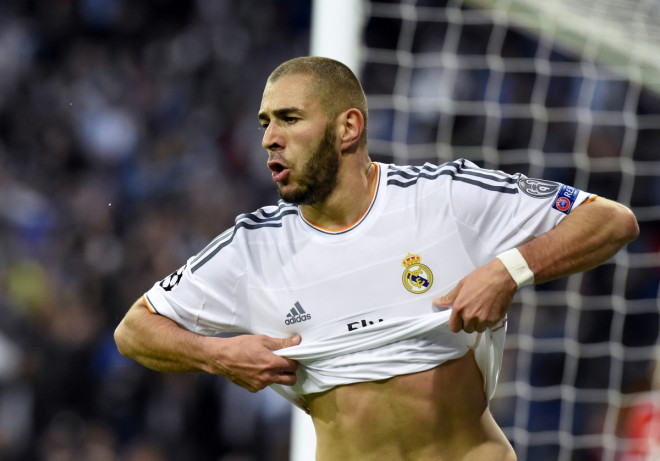 Arsenal are preparing a £30m bid for Real Madrid striker Karim Benzema in the summer, according to the Telegraph.
Arsene Wenger is a long term admirer of the player and had enquired about his availability last summer before concluding a deal with Madrid for Mesut Ozil. The Spanish giants had already sold Gonzalo Higuain to Napoli, and with Benzema unwilling to leave, had refused to sell the Frenchman to Arsenal.
However, with the 26-year-old's contract set to expire next summer, Arsenal have been given the green light to pursue the striker. His addition will be a major boost to their chances of ending their chase for the Premier League title.
The deal will depend on Madrid's ability to land a striker themselves, with the Spanish club linked with a move for Liverpool striker Luis Suarez in the summer.
The Uruguayan has been a long term target for the Champions League finalists and the money recouped from Benzema's sale will be used to meet the £70m clause in Suarez's contract.
The Gunners are also close to securing a deal with Real Sociedad for Carlos Vela, who has been in brilliant form this season and will be available for a buy-back fee of £3.3m.
The Gunners are also keeping a close eye on Bayern Munich striker Mario Mandzukic, who is likely to leave after the arrival of Robert Lewandowski. The north London club have been heavily dependent on Olivier Giroud, who has scored 22 goals this season but has been criticised for his failure to turn up in big games.
Meanwhile, Arsenal take on Hull City at the Wembley Stadium on Saturday as they look to end their nine year stretch without a trophy. A win here will give them the much needed confidence going into next season.
It will also replenish the supporters' faith in the manager. Arsenal faded out in the title race, having led the table for 128 days, more than any other club in the top four.