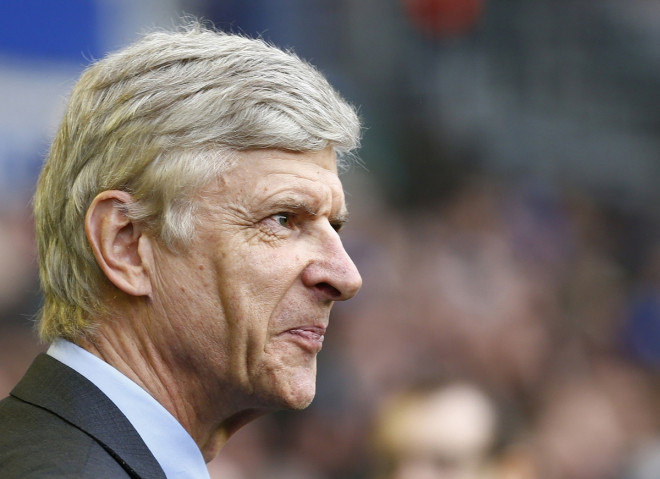 Arsenal are preparing a bid for Benfica winger Goncalo Guedes in the summer, according to the Mirror.
Arsenal scout Gilles Grimandi has reportedly watched the player and the team are willing to make a £6m offer to sign the youngster after the 17-year-old impressed in the UEFA Youth league.
Meanwhile, the Portuguese Champions are looking to tie the player down to a long term contract and include a huge buy-out clause so as to prevent other clubs from making a move. AC Milan and Borussia Dortmund are also believed to be interested and are likely to pose a challenge.
The Gunners are continuously looking to expand their youth setup which has paid them huge dividends in the past with players like Cesc Fabregas, Jack Wilshere, Kieran Gibbs and others while the likes of Thomas Crowley, Gedion Zelalem and Serge Gnabry are the ones being groomed for the future.
Arsene Wenger is likely to have a huge warchest to spend in the summer and a centre forward will be on top of their list as they look for alternatives to Olivier Giroud.
Meanwhile, Wenger has revealed that his side are as fresh as ever as they look to pip Everton for a place in the top four. The return of Aaron Ramsey and Mesut Ozil has given the Gunners their cutting edge back, which was evident in their 3-0 win over Hull City in the weekend.
"The first half was very physical, we had to deal with a lot of crosses. Defenders had a great game, they kept us in the game and we were clinical every time we went into their half," Wenger told www.arsenal.com.
"We looked like scoring goals. In the second half when we scored the third goal, it became easier and we controlled the game well. It was a great performance.
"I felt so [that the team was fresh], it was more mental. The disappointing result we had at Everton had a big bearing and you could see that in the Wigan game. Once we got through that, against West Ham you could see a different team, today you could see a different team," he added.