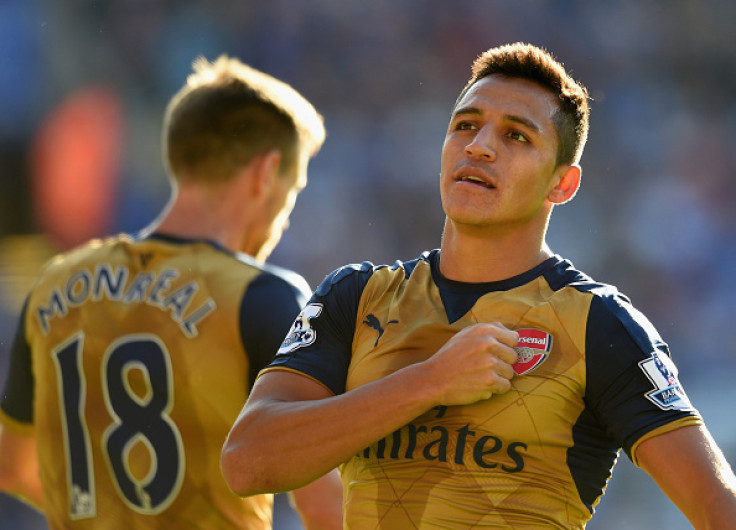 Arsenal are preparing a lucrative five-year deal in order to ensure Alexis Sanchez remains at the club for the foreseeable future. The Chilean attacker has been a class apart since arriving at the Emirates Stadium last summer. He played a key role, scoring 25 goals and providing 12 assists in all competitions, to help the Gunners' to the third place in the Premier League and win the FA Cup for a second consecutive year.
According to the Mirror, the north London club are preparing to offer him a deal worth £130,000 a week, which will make him one of the top earners at the club alongside Mesut Ozil. The former Barcelona forward has impressed everyone at the club, not only with his natural talent, but also with his commitment and dedication either at training or during a game.
Alexis's teammate Alex Oxlade-Chamberlain has praised the Arsenal attacker for his passion towards the game and believes that all the players at the club can learn from the former Udinese star. The Chilean international, who scored a hat-trick against Leicester City in their last Premier League game to open his account for the 2015/16 campaign, will be a key player when Manchester United visits the Emirates Stadium on Sunday (4 October).
The 26-year-old forward is currently contracted to the club until the summer of 2018, but the Arsenal hierarchy are not willing to take a risk. They are keen to hand him a new contract to ensure his future at the club is secure. The report claims that talks between the club and the player's representative will begin just before Christmas.
Apart from Alexis, the club are also reportedly planning new contracts for German midfielder Ozil and full-back Nacho Monreal. The former is contracted until 2018, but the club are keen to hand him an improved deal in light of his impressive performances so far this campaign. The latter's contract is up at the end of the ongoing season, but following his emergence as the first choice left-back midway through last season, the club are keen to tie him down to a new deal sooner rather than later.