Arsenal have been boosted by the return of French international Olivier Giroud and the likely comeback of compatriot Laurent Koscielny, as the Gunners look to put the disappointment of the Capital One Cup exit behind them. Arsene Wenger will take the north London club to play Reading, at the Madejski Stadium, hoping for a win to ease pressure on the club and on himself.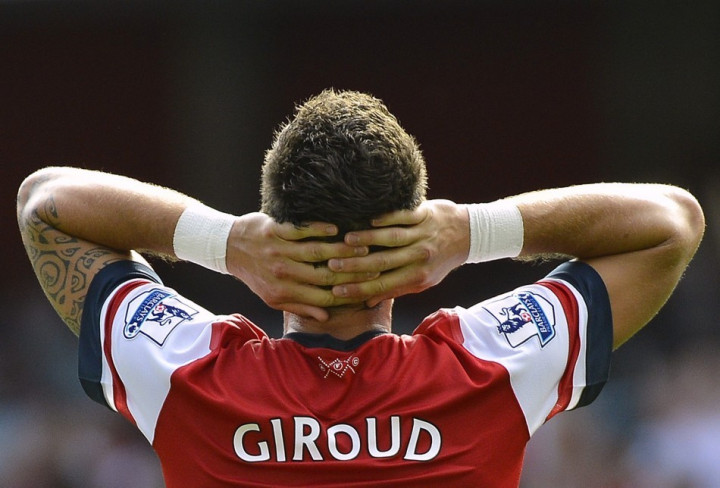 "It's difficult because some players are still not practising so I can still not tell you exactly who will be available on Monday. Koscielny should come into the training group today, with Walcott we don't know but Giroud is back," the manager explained to the club's Web site.
The French duo's return to first team action will ease pressure on team mates in respective positions. And Koscielny's return, in particular, might prove good news for Belgian Thomas Vermaelen. The centre back has looked less than his usual impressive self in recent games and his costly mistake in the midweek defeat (on penalties) to League Two side Bradford City may be reason enough to rest him for a while.
Cazorla Calls for Faith
Meanwhile, the Gunners' Spanish playmaker, Santi Cazorla, has asked his team mates to believe they can turn their season on its head. The defeat to the Bantams and the home loss to Swansea City have resulted in harsh comments from former players and reports of friction within the club. And reports now link ex-Barcelona manager Pep Guardiola to Wenger's post.
"I am confident that the best moments for Arsenal this season are still to come. Nobody believed we would get eliminated against Bradford, but in football you get these upsets. We were superior to our opponents but we did not get any success," the former Malaga and Villarreal midfielder explained, adding, "Our problem is inconsistency in matches. We need to show maturity and confidence to get results. The lack of points are important because we want to fight for the title."
Arsenal are seventh in the league with only 24 points from 16 fixtures, while Brian McDermott's men are 19th with nine points from the same number of games.