Lyon president Jean-Michel Aulas has provided an update in the Alexandre Lacazette to Arsenal transfer saga, reiterating that the wantaway striker will remain at the club until a suitable replacement can be found.
Arsene Wenger has long been an admirer of the prolific Lacazette - scorer of no fewer than 127 goals in 274 appearances since turning professional back in 2010 - and last year failed with a €35m (£30.8m, $39.2m) bid for his services that was made public by Lyon.
The 26-year-old initially verbally agreed to join Atletico Madrid this summer, but was left in limbo after the Court of Arbitration for Sport (Cas) upheld Los Colchoneros' transfer ban.
That brought Arsenal back into the equation, with recent reports suggesting that the Gunners, also one of numerous suitors for AS Monaco wonderkid Kylian Mbappe, have returned with a club-record offer worth £44m.
However, Aulas subsequently claimed they would have to increase that bid to approximately €65m (£57.2m) - the total fee that Atletico offered including add-ons. It seems that the La Liga outfit remain in the race for Lacazette's signature, despite being unable to register any new players until January 2018.
Lyon completed their second signing of the summer on Monday (26 June), acquiring Bertrand Traore from Chelsea for €10m following his impressive season-long loan stint at Ajax. However, it appears that the Burkina Faso international is not considered as a direct replacement for Lacazette.
"Today our position is that as long as we have not signed his replacement, we will keep him [Lacazette]," Aulas was quoted as saying during Traore's official unveiling by the Evening Standard. "He expressed the wish to leave and he was given an agreement to go to the club of his heart, but things did not happen.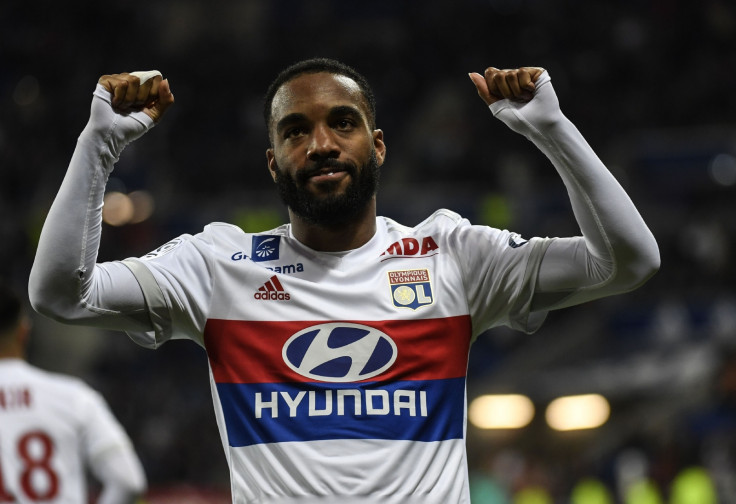 "He wants to leave. We will discuss it in the coming weeks. If so, offers will be heard, provided they match the value of the player."
Any Arsenal deal for Lacazette would surely cast further doubt upon the future of Olivier Giroud, who has been linked with both Lyon and West Ham United of late. However, Wenger recently insisted that the player retains the "qualities that our team need" and Aulas believes he will stay at the Emirates Stadium.
"Arsenal want to keep [Giroud]," he said. "We don't want to stockpile forwards."