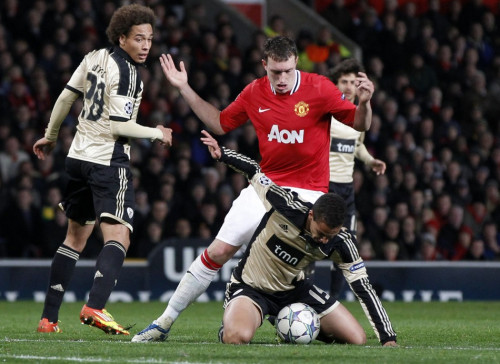 Arsenal have joined Zenit Saint Petersburg for the transfer of Benfica striker Rodrigo in January, according to the Metro.
The striker is rated at £25m and is likely to be available for sale in January with the club in desperate need for money. However, the Gunners are interested in a loan move with an option to buy in the summer as they look for a stop gap solution to assist their title hopes.
Rodrigo, a product of the Real Madrid academy, is highly rated among his peers and has been in good form thus far this season.
The Gunners have been linked with a lot of strikers this window, with the likes of Alvaro Morata, Mirko Vucinic and Diego Costa being the more sought after names in the north London camp.
Benfica would prefer a permanent transfer but believes that a loan move to the Premier League will allow them to sell him for an even higher price in the summer. Zenit had initially agreed to pay his fee but the player has stalled on a move, allowing the Gunners to get into the race.
Arsene Wenger is in the market for a striker with Theo Walcott out for the season with an anterior cruciate ligament rupture in his knee while Olivier Giroud has been showing signs of fatigue, having started in almost every game thus far for the Gunners.
Nicklas Bendtner is back from an ankle injury and is likely to feature against Coventry City on Friday with Yaya Sanogo also expected to recover from a long ailing back injury. However, Wenger believes that they are short up front and will swoop in if an opportunity presents itself.
"Ideally if it's possible we'd like another [forward]. I give you my phone number, if you find an exceptional [player], you can call me. Ideally, though we have not found anyone," Wenger said.
"We are open to strengthening our squad if it's possible, but as well we have Bendtner back in the squad on Monday. [Yaya] Sanogo is back in the squad on Monday week," he concluded.