Arsenal set to make enquiries for Morgan Schneiderlin and Christoph Kramer on deadline day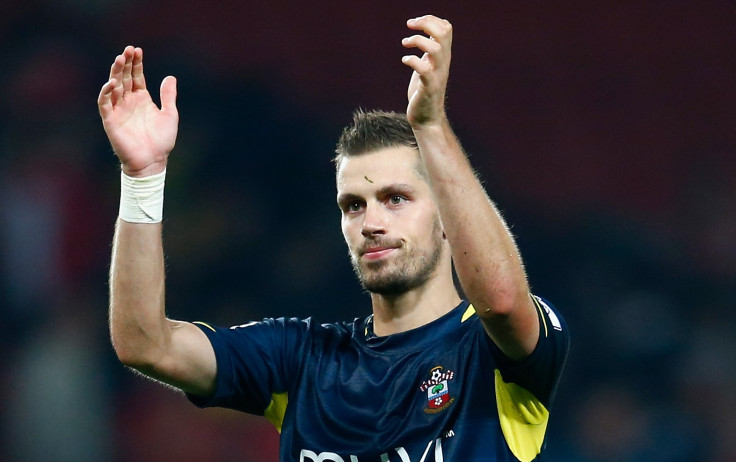 Click here to catch all the deadline day action on the IBTimes UK Live Blog.
Arsenal are in the market for a defensive midfielder and are poised to make enquiries on deadline day for the likes of Morgan Schneiderlin and Cristoph Kramer, according to the Daily mail.
However, neither Southampton nor Bayer Leverkusen are willing to sell, with the latter tying Kramer on a long term deal, which shall see the player, currently on loan at Borussia Moenchengladbach join Leverkusen in the summer. Kramer is expected to cost somewhere up to £30m.
Schneiderlin has been a long term target for Arsenal, but the midfielder recently pledged his future at the club until at least the end of the season, especially with Southampton having a brilliant chance of of playing in the Champions League next season. The French midfielder, who is also being scouted by Tottenham and Manchester United, is expected to be available for £25m.
Meanwhile, Arsene Wenger does not look too perturbed by the lack of options and shall have no reservations to wait until the end of the summer for his preferred target, with Francis Coquelin going from strength to strength in an Arsenal shirt.
The Frenchman, who was on loan at Charlton returned following a dearth of midfielders in the Arsenal setup and has since changed the Gunners' fortunes with his impeccable positioning and authority on the pitch.
Wenger is also keen on Borussia Dortmund defender Ilkay Gundogan, but the player has missed a major part of the last two years with a back injury and the Frenchman will monitor him until the end of the season to check for improvements.
The Gunners have enhanced their game since the start of the year and have managed to pull off three straight wins, beating Stoke City, Manchester City and Aston Villa, in the process scoring 10 goals, while conceding none.
Wenger will be pleased with their form at such a crucial point in the season, especially with the Gunners set to take on Monaco in the Champions League and a fight at hand to secure a top four spot, for the 18th year in succession.
© Copyright IBTimes 2023. All rights reserved.