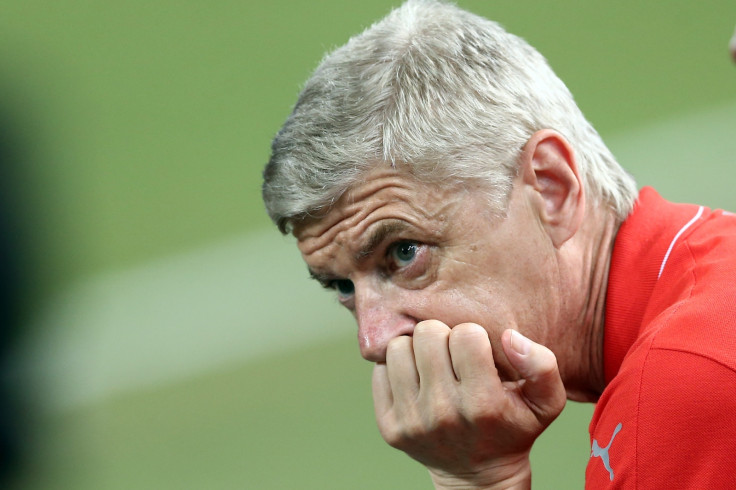 Arsenal manager Arsene Wenger is thrilled to have entered an era where the club no longer have to sell their best players.
Cesc Fabregas, Thierry Henry and Robin van Persie all left North London in the space of five years, as the Gunners were hindered in the transfer market by their move to The Emirates Stadium.
The recent additions of Mesut Ozil and Alexis Sanchez has signalled a new era for Arsenal in the mercato and Wenger says the days where the club had to part with their finest talents are now over.
"The time when we had to sell our best players is over," he told Sky Sports. "We had five or six years where we were under financial restrictions where we had to balance our books and pay the stadium back. This time has gone.
"It was a very sensitive period and mentally a very difficult period. But we are over that now, we are competing with everyone on a financial front and I think we can keep our best players."
Arsenal's status as one of Europe's biggest clubs sees them constantly linked with swathes of players in both the summer and January transfer windows.
Petr Cech is the only addition made by Arsenal this summer, with the Czech Republic international arriving from Chelsea to help bolster the club's resources in goal.
Even so, there remains a perception, swelled by Thierry Henry's recent criticism of Olivier Giroud, that Wenger needs a new forward to inspire the club to their first league title since the 2003-04 season.
Wenger says he feels constantly under pressure to match the expectations of supporters in the transfer window, but admits success in the market is now calculated differently.
"Many clubs now around Europe have huge resources and there is more money available than players and that is why it is not easy," he added.
"I leave every week international players on the bench and sometimes I cannot even put them in the squad. You have to be of exceptional potential to come in now.
"The transfer period is a very difficult period because we live in a society now where people just want new.
"What's new? Who do you want to buy? Credit is now directly linked to the amount of money you spend and the amount of players you buy.
"You forget that football is about construction and patience, hard work on the pitch, cohesion. Cohesion is an important factor but it is neglected at the moment. Teams that stay for a long period of time together are successful."