Former Arsenal defender Martin Keown still regrets the club's failure to sign Manchester United forward Zlatan Ibrahimovic in 2000. The Swede, then aged 16 and plying his trade with Malmo, was offered a trial with the North London side but turned down the offer.
Ibrahimovic batted away the offer in his own immutable style, claiming: "Zlatan doesn't do auditions," before going on to join Ajax the following year. The 35-year-old represented Juventus, Inter Milan, Barcelona, AC Milan and Paris Saint-Germain prior to landing at Old Trafford last summer.
The former Sweden captain collected the 32nd major trophy of his career after scoring twice to inspire United to victory in the English Football League Cup final against Southampton at Wembley. The double, which took his tally to 26 for the season for Jose Mourinho's side, has highlighted Arsenal's failure to lure him to the Premier League 17 years ago after making him that derisory offer.
"I regret that Zlatan Ibrahimovic never joined Arsenal," Keown, who won three league titles with the club during an 11-year-old spell, told the Daily Mail. "He visited the club in 2000 as a teenager and such was his physique and frame my team-mates joked that the Swede was coming to take my place at centre back! Even then you could see Ibrahimovic had such a big presence.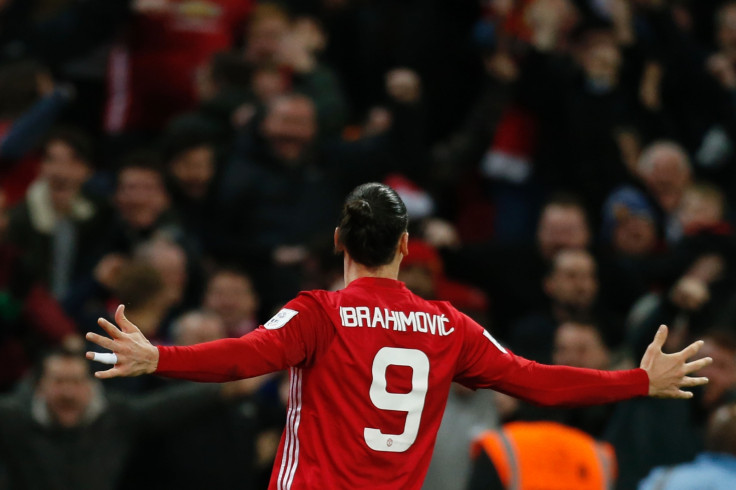 "Ibrahimovic standing with his chest puffed out is reminiscent of [Eric] Cantona playing with his collar pulled up. They are not the sort of players you would want to wind up! Ibrahimovic turned down a trial at Arsenal, saying he did not do auditions, and there was a similar arrogance with Cantona. Where Ibrahimovic has the edge is with his power.
"He is the new king of Old Trafford. If Ibrahimovic was 10 years younger we would be saying that United's future success would be assured. Ibrahimovic is more of a stop-gap, but United will be hoping that he does not leave in the same way as Cantona.
"The club should remember how Cantona announced his retirement out of the blue just before his 31st birthday 20 years ago this May and work incredibly hard to make sure Ibrahimovic remains with them next season."
Having signed Thierry Henry the previous summer as a replacement for Nicolas Anelka, Arsene Wenger added to his forward line further after missing out on Ibrahimovic in the form of Frenchman Sylvain Wiltord. During four seasons with Arsenal he netted 49 goals in all competitions, his most memorable effort coming against United to clinch the title at Old Trafford in 2002.