Manchester United forward Zlatan Ibrahimovic has not made his mind up over his next move but says his future at Old Trafford does not depend on Champions League qualification.
On Sunday (26 February), Ibrahimovic rose to the occasion, as he so often has during his career, with a brace in the EFL Cup final against Southampton and with 26 goals in 38 games this season he has silenced those who doubted his ability to make an impact in England.
The 35-year-old has wasted no time in becoming United's talisman but when asked about what the future holds the decorated Swede delivered a rather non-committal response.
"Let's see what happens," Ibrahimovic told FourFourTwo. "I mean the moment, how I feel, the situation, we have another two months of the season to go, because according to many I could not do what I've been doing."
When asked if his decision will depend on whether Manchester United qualify for Europe's top competition, the Swede added: "No, it is not about that. I came here and the club wasn't in the Champions League. So it had nothing to do with the Champions League. So somebody made up a story that if they don't qualify for the Champions League I will not extend. It has nothing to do with that."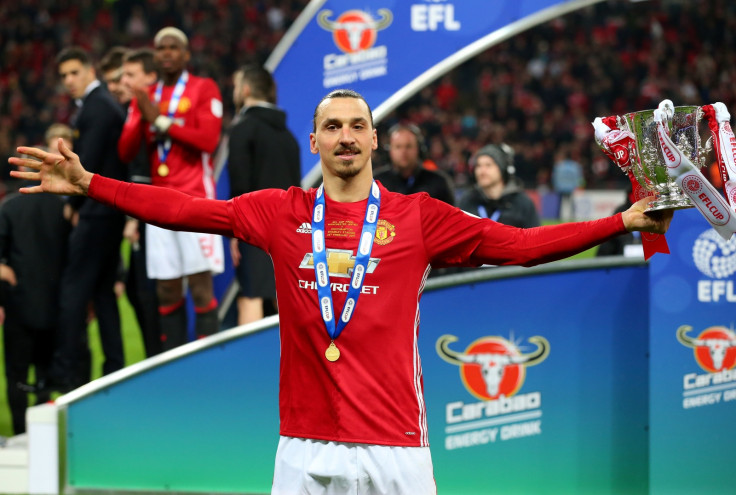 Despite his advancing years Ibrahimovic is seemingly at the peak of his powers with Manchester United and is showing no signs of a decline. Father Time eventually catches up with everyone, though, and the former Paris Saint-Germain attacker says he will not play if he cannot "bring results" to his team.
"I will stop on top," the Manchester United forward added. "I will not play one game by being Ibrahimovic and for what I did before. If I don't perform, if I don't bring results, I will not play. I will not be like other players, playing because they make a great career and name and they are still playing because they are who they are. I will play as long as I can bring results."