Arsenal star Alexis Sanchez could start for Chile against Uruguay despite 'calf pain'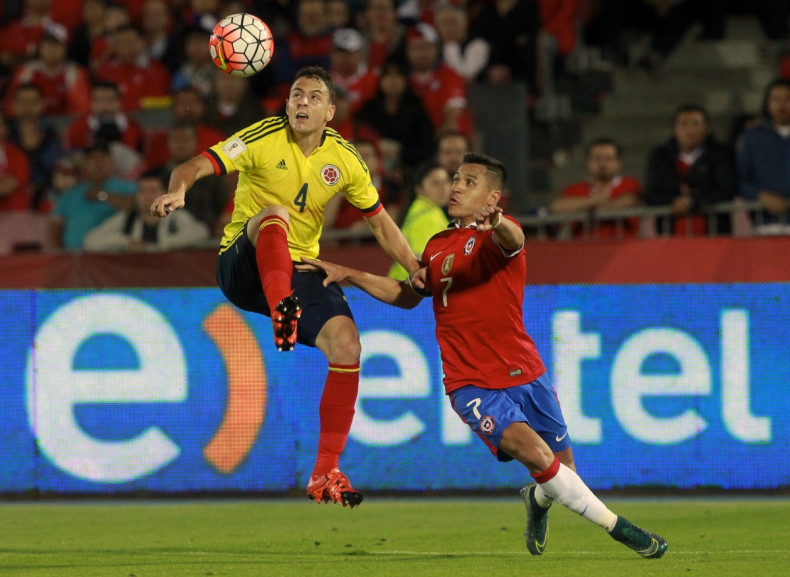 Chilean media are predicting national team manager Jorge Sampaoli is ready to take a risk on Alexis Sanchez by starting him in the World Cup qualifier against Uruguay on Tuesday (17 November) despite initially confirming the Arsenal star had been forced to miss the last training session due to a calf problem. Sampaoli has admitted that he "will wait for Sanchez until the last minute" but both El Mercurio and La Tercera claims the Gunners' striker will eventually be in his line-up unless he suffered a major setback before the game.
El Mercurio reported earlier this week that Sanchez was a doubt for the game after he missed both Saturday and Sunday training sessions while wearing an icepack due to "contracture in the calf of his right leg" – having previously played the full 90 minutes of the 1-1 draw against Colombia on Friday.
Sampaoli has confirmed the news, suggesting that his participation will remain doubtful until the very last moment.
"Alexis had pain in his calf which didn't let him to train with the rest of the players and we will wait for him until the last minute to see if he is ready to play," the Chile boss said in a press conference on Monday.
However, Chile publications El Mercurio and La Tercera predict Sampaoli will risk Sanchez one way or another – despite Arsene Wenger recently expressing concerns over the fitness of his star.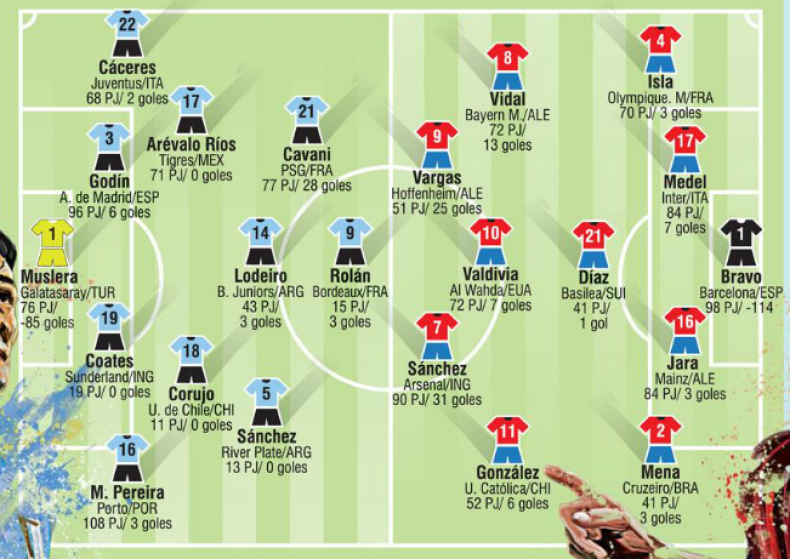 El Mercurio said: "Chile go with everything to face Uruguay. La Roja (Chile) played the most expected game in recent times. Alexis was in doubt but it was anticipated that today he will play 'yes-or-yes' (one way or another)"
La Tercera, meanwhile, added: "The physical niggles of Alexis have been the most-talked about topic in Uruguay in the last days but the presence of the forward is hardly up for discussion, except if in the coming hours he suffers a setback which disabled him from playing."

During the previous internationals in October Sampaoli already made the decision to play Sanchez in a 2-0 victory over Brazil despite the manager himself confirming he was not 100% fit. He later said the Arsenal star was too crucial to the national team to leave him out of the line-up.
"Alexis also arrived not at his top of form, with pain in the adductor. He couldn't play at 100% but we thought that for us him not playing was to give too much advantage to our rivals because his presence in our team makes things difficult for our opponents," Sampaoli said.