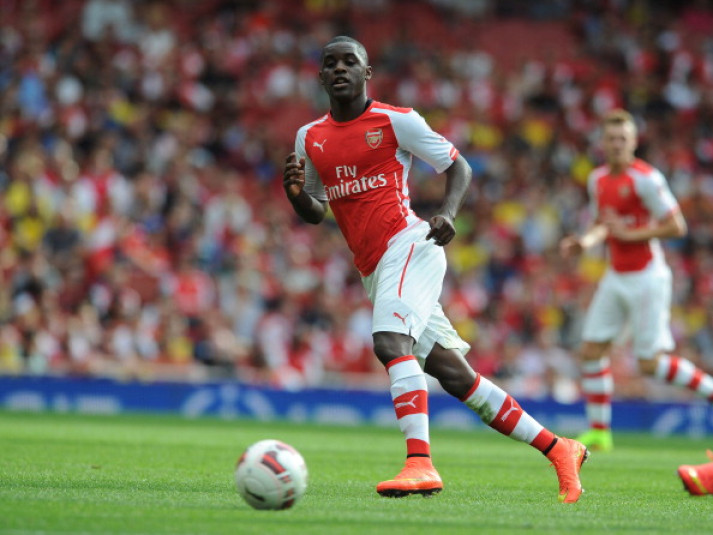 Arsenal star Joel Campbell has agreed personal terms to join David Moyes' side Real Sociedad during the January transfer window, although the clubs are still to reach an agreement.
On 9 January, Arsenal manager Arsene Wenger claimed that even though he was ready to part ways with Yaya Sanogo on loan, he wanted the Costa Rica forward to stay at the Emirates Stadium until the end of the campaign.
"[Sanogo] will go out on loan. My option is preferably in England," he said. " But I want Joel Campbell for the future to stay here."
However, reports in Spain have claimed Real Sociedad and Villarreal have been battling for Campbell's services during the past week, while the striker is also open to move away in order to secure more playing time.
Now Basque-based newspaper Diario Vasco has claimed Campbell has agreed personal terms to move to Real Sociedad, while Moyes's club are trying to convince Arsenal to accept his departure.
The Gunners signed Campbell in 2011 but Wenger sent him on loan to Lorient, Real Betis and Olympiakos in three consecutive seasons in order to help him continue his development.
After becoming one of the sensations of the 2014 World Cup, Wenger took him back at the north London club but Campbell has failed to start a Premier League game during the first part of the campaign.
Even though Wenger has insisted he wants Campbell to stay, reports in Spain pointed out he recently said the same about Lucas Podolski before loaning him to Inter Milan.
Furthermore, newspaper Diario Vasco says the relationship between Real Sociedad and Arsenal is good after the Basque side reached an agreement with the Gunners over Carlos Vela last summer.
Meanwhile, other reports claim the north London side will accept Campbell's exit as a loan deal should the forward sign a renewal at the Emirates Stadium, as his current contract is due to expire in 2016.