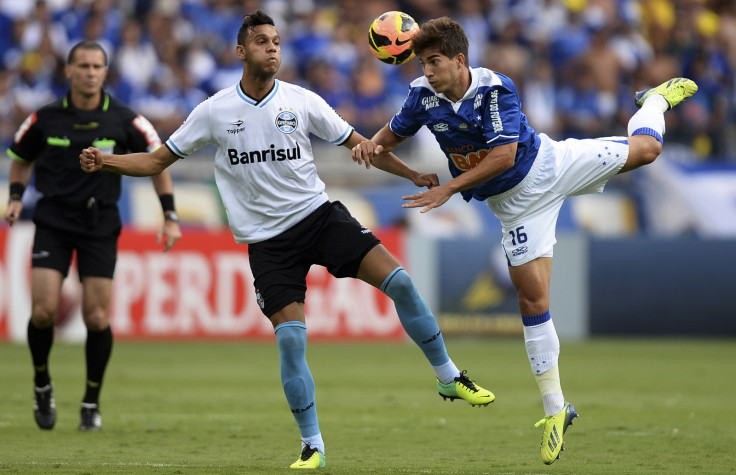 Real Madrid boss Carlo Ancelotti has ruled out the January signing of rumoured Arsenal target Lucas Silva – giving the Gunners fresh hope of securing his services.
The 21-year-old midfielder has been linked with a number of big European clubs after becoming one of the sensations of the Brazilian league, recently leading his club to the championship for the second year in a row.
Manchester United were heavily linked with his services during the summer after his agent, Luiz Rocha, revealed he had been in contact with Louis van Gaal's side over a possible transfer.

However, after the player himself voiced his intention to join Real Madrid, reports in Spain claimed last month Ancelotti had earmarked him as the replacement for Sami Khedira, whose contract at the Santiago Bernabeu is set to expire at the end of the season.
Cruzeiro president Gilvan de Pinho Tavares then admitted interest from both Spanish and English clubs in Silva while telling any potential suitors they must meet his club's £12m valuation if they want to sign the player.
Spanish newspaper Marca has claimed Real Madrid are not likely to meet this valuation and that Arsenal are currently the only club ready to pay Cruzeiro's asking price.
Now Ancelotti has confirmed that even though they have been monitoring the Brazilian star's situation, they have finally ruled out his arrival as Luka Modric's injury is not as bad as expected and he will return to action soon.
When asked by Spanish reporters whether Los Blancos are still considering signing Silva, he said: "No. We've been evaluating the recovery process of certain players.
"Khedira is fine and Modric's recuperation is coming along well. We don't need players in this transfer window".
Arsenal now may be encouraged to make a fresh attempt to snare Silva. Arsene Wenger recently revealed that he is looking to strengthen the midfield in January following the injuries of Mikel Arteta and Jack Wilshere.
"There is a need there but the right opportunity has to come up. To buy [simply] to buy is not what we want to do, but if the right opportunity comes up, we will do it," Wenger confirmed.