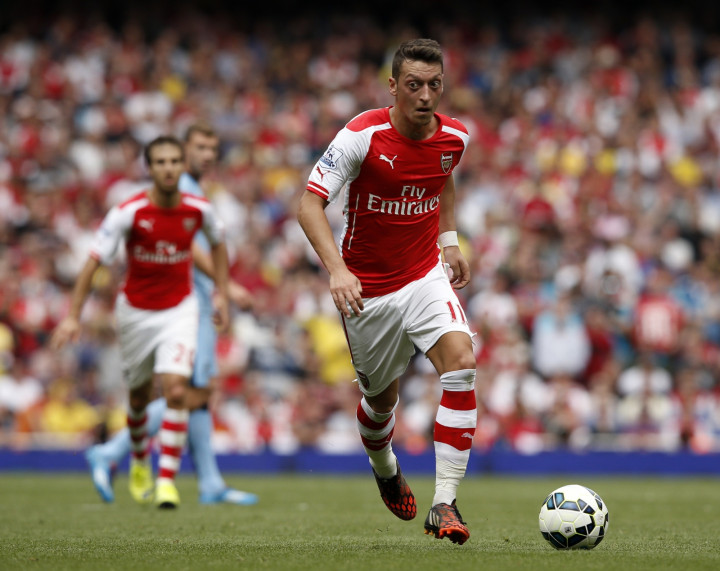 Arsenal playmaker Mesut Ozil has targeted becoming the "best player in the World and winning the Champions League" and says Arsene Wenger is the right manager to "bring him a step forward".
Despite an impressive start to the life at the Emirates Stadium during the first part of the last campaign following his £42.5 move from Real Madrid, the German international has since struggled to replicate his best form.
After suffering a partial ligament tear earlier in the season, the 26-year-old has not featured for the Gunners since October and is not expected to return to action until early next year.
Some pundits questioned Wenger's valuation of the German international last season but Ozil says he will eventually prove the doubters wrong and is in the perfect place with the perfect manager to do so.
When asked during an interview with Esquire, what else he can achieve after winning the World Cup 2014 for Germany during the summer, he said: "For a team, it's the biggest thing to get and we got it. But as a player, there are other things – being the best player in the world, other cups, the Champions League.
"Wenger knows what he wants and I know he can bring me a step forward. He trusts me in that way and I trust him, completely. I'm proud to be part of this team."
Meanwhile, when asked about the critics, he replied: "I've been in this business so long now, I've been a professional since I was 16, 17... I don't care what the press thinks about me as football changes from day to day. You can play well one day and badly the next. I'm used to it.
"If something on the pitch doesn't work I get upset. I'm a perfectionist, I want to try to make everything perfect."