Alex Oxlade-Chamberlain says he was particularly disappointed to find out that Rio Ferdinand had withdrawn from the England squad, with the Arsenal starlet revealing he takes inspiration from the defender.
Ferdinand was selected for Roy Hodgson's squad for the first time since 2011, with the United star looking set to put all the controversy behind him and represent his country once more.
But he announced a day later that due to his unique training regime, which seeks to get the best out of the 34 year old, he wouldn't be participating in the England matches. And Chamberlain says he will be sorely missed from the side's World Cup qualifiers against San Marino and Montenegro.
"It is really disappointing for us," he told Sky Sports when made aware of Ferdinand's withdrawal. "Obviously, Rio is an amazing footballer.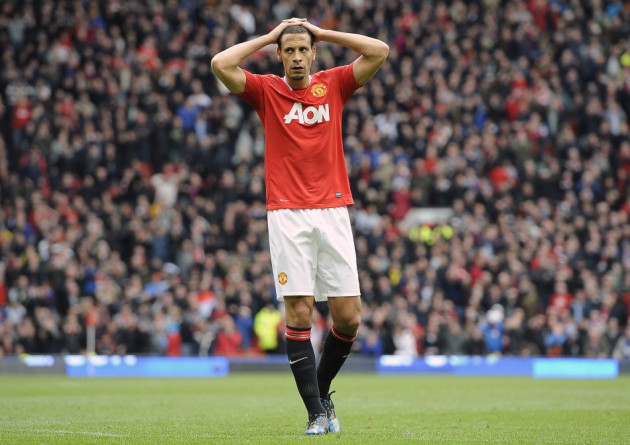 "He plays for a club like Manchester United so the experience that he can bring to us from his club team and the level he plays at - Champions League football - would be brilliant.
"But the players that will come in and the players in the squad are more than capable to do the role and fill in with good quality and good experience."
Ferdinand wasn't included in the 2012 Euro squad due to 'footballing reasons', but it was believed that the cousin of Anton Ferdinand more likely wasn't chosen because of the bad blood created between his family and John Terry and Ashley Cole.
But after Terry retired from international football, the path looks clear for Ferdinand to become an important member of the squad once more. And Chamberlain believes he should be selected in the future.
"I do not think there is any reason why he should not," the Arsenal man explained. "He is an amazing player and has been for so many years.
"But, obviously, it is not for me to say. I am not the manager. But, for me, Rio is an amazing player and would be a great asset to the squad."