Arsenal's majority shareholder Stan Kroenke has confirmed that the north London club are still hoping to re-sign Alexis Sanchez and Mesut Ozil to new deals while indicating that the Gunners have the capabilities to challenge their rivals for top players in the transfer market.
The aforementioned duo are into the final eight months of their current contracts and are yet to agree extensions. Sanchez and Ozil will be able to speak to clubs outside England in January and agree a pre-contract before moving on a free next summer.
Manchester City are the Chilean's biggest suitors and failed with a £60m ($79.5m) during the summer transfer window, but they are expected to return with a lower offer when the window reopens in January. Sanchez looks more likely to leave of the two players and Arsene Wenger admitted recently that they could be sold before the end of the season.
Ozil, on the other hand, has not been subjected to any concrete offers and has indicated that he would like to remain in north London beyond next summer. The player's agent also recently confirmed that they had held positive talks with the club with regards to an extension.
Kroenke remains hopeful about retaining Arsenal's two star players, who played a key role in helping Arsenal defeat Everton 5-2 and get back to winning ways in the Premier League. The Gunners chief, however, also praised the rest of the squad and is hopeful of strengthening the team further in order to compete at a higher level.
"We want to attract top players, keep top players. Those guys (Sanchez and Ozil) are top players," Kroenke told the Mirror ahead of Arsenal's Annual General Meeting scheduled for Thursday (26 October).
"I watched them on Sunday (in the 5-2 win at Everton) and they looked really good in black with the red trim. They looked really good and they played really well and we'd love to keep them.
"It takes two to dance. We'll keep working to keep our top talent and to attract more talent but some of the guys we've got are looking pretty good," he added.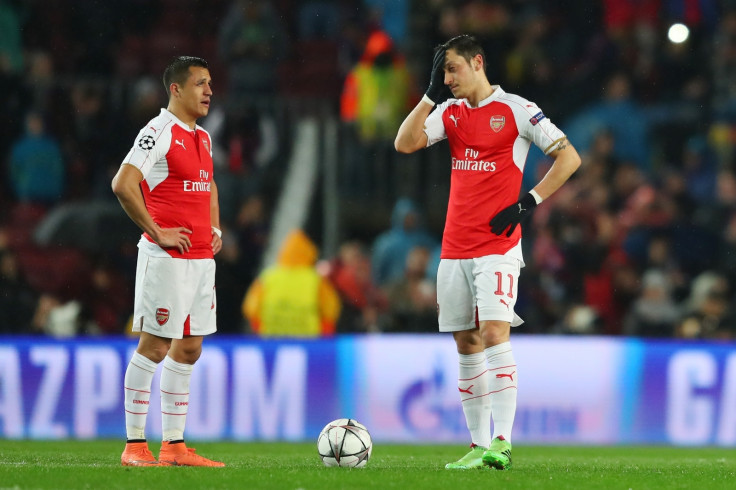 "I feel good about Arsenal's ability to compete, and compete at a very high level. But I also feel we can get better, I really do. I think we'll get better at it.
"Great city, tremendous club with a great tradition and a great manager. And we do spend a lot on players. You can always say one club does this, or that. But we really do," he explained talking about Arsenal's ability to sign the best players.