Arsenal striker Danny Welbeck remains confident of January return following injury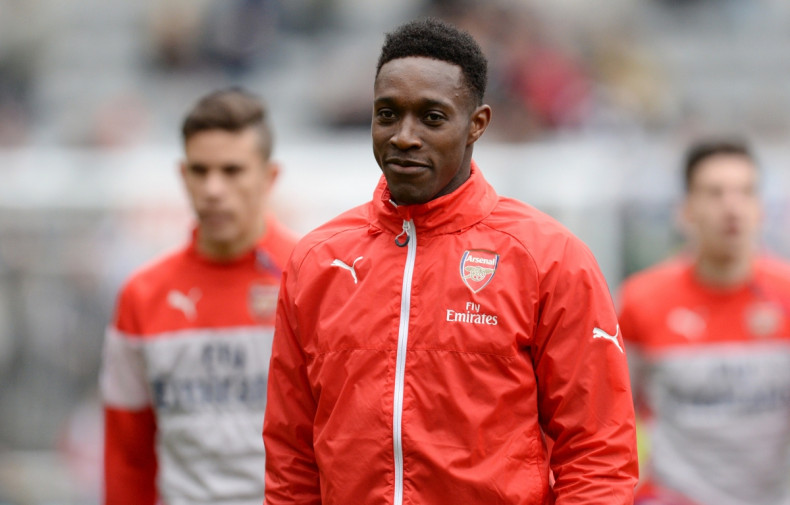 Arsenal and England striker Danny Welbeck is confident of returning from a long-term knee injury in January 2016 despite contrasting reports surrounding his recovery. The 25-year-old has not played since April but was expected to resume his career in north London in the new year.
Manager Arsene Wenger revealed Welbeck had suffered a setback in his recuperation after undergoing knee surgery in September and that any comeback may be delayed by a further month. The Frenchman's comments had followed reports from The Evening Standard that the forward was on course for a speedy recovery.
But ahead of the crunch visit of Manchester City on 21 December, Welbeck has broken his silence over his potential return by claiming he is confident of playing again in January. Welbeck admits no specific date has been identified by the Arsenal medical staff but he has downplayed reports of any new delay to his reappearance.
"It's going pretty well," Welbeck said about his recovery, according to Sky Sports. "I think with the way it's going now I'm more positive with things and can't wait to get back on the pitch. It's a pretty serious injury and it's difficult to go through those tough periods but it's part and parcel of football. I think it has been frustrating; before I had the surgery I was trying to get back fit, but I'm starting to see the light at the end of the tunnel now.
"I've said the new year, January or February, but there's no exact date yet, I've just got to make sure I'm 100% when I come back. Obviously I don't want to come back too soon and make the injury worse. I can't look too far ahead. I think the most important thing to me is to get back and show what I can do for Arsenal."
Since joining Arsenal from Manchester United in the summer of 2014, Welbeck has scored eight goals in 34 appearances – such has been his ongoing battle with injuries. The ex-Sunderland loanee will be keen to return to form for his club, with the 2016 European Championships firmly on the horizon.
Welbeck leads an Arsenal injury list that is among the largest in the Premier League. Santi Cazorla, Francis Coquelin, Tomas Rosicky and Jack Wilshere are all long-term absentees, while Alexis Sanchez and Mikel Arteta could even be involved in some capacity against Manuel Pellegrini's City.