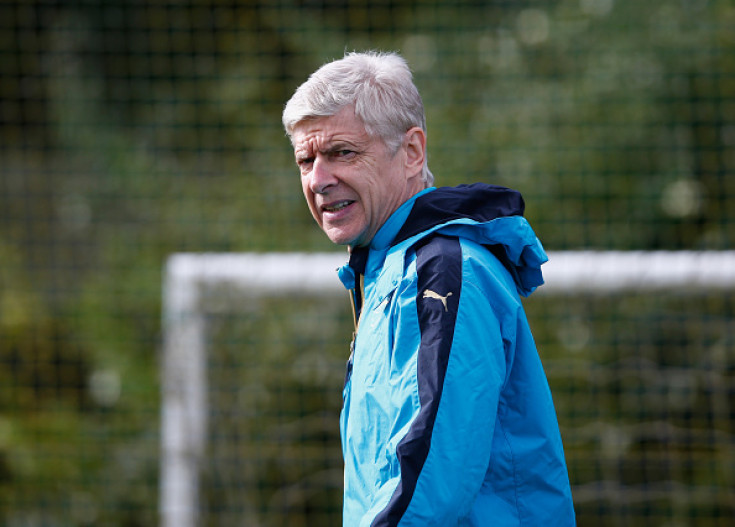 Arsenal legend Thierry Henry has backed Arsene Wenger to sign a defensive midfielder in the January transfer window to improve his former club's chances of winning the title and to ease injury woes. The Gunners are fielding Mathieu Flamini in that position in the absence of key players.
Santi Cazorla suffered a knee injury and will not return until March after going under the knife. In addition to this, Francis Coquelin is out of action, while Mikel Arteta joined Jack Wilshere in the list of injured midfielders at the Emirates.
"It's a good job Mathieu Flamini didn't leave last summer, as looked likely. They would have a real problem in central midfield now without him," Henry told the Sun.
"I would expect Arsene Wenger to buy a specialist in that position in January. Their injured stars will all come back into contention eventually. But Arsenal can't rely on them — they have to plan for the rest of the season without Cazorla, Coquelin, Wilshere and Welbeck.
"Like City, Arsenal have got away with some distinctly average results recently. They only took two points in November but then managed back-to-back wins against Sunderland and Aston Villa and suddenly everyone is saying it's going to be their year.
"The Gunners know they might never get a better chance to win the title than this season. The problem is six or seven other teams share that belief," he added.
Arsenal host Manchester City in a Premier League clash at the Emirates on 21 December. The north London club are second in the table with 32 points, one point ahead of the Manuel Pellegrini's side and are five points behind leaders Leicester City. Henry claims the outcome of the match between Arsenal and City will not have an impact on deciding on this season's champions.
"Tomorrow's game at the Emirates should have been first versus second and a match which would have a huge outcome on the destiny of the Premier League. But it will decide nothing because neither team has been consistent enough," the former Barcelona star explained.
"I will be fascinated to see which City team turns up at the Emirates. Will it be the side which won at Seville in the Champions League or the one overrun by Liverpool and taken apart at Stoke?
"I played with Yaya Toure at Barcelona and he will go down as one of the best midfielders to ever grace this league. But you can see that he is not the player he used to be, that he isn't having the same impact on games and making those storming runs through the middle of the pitch."