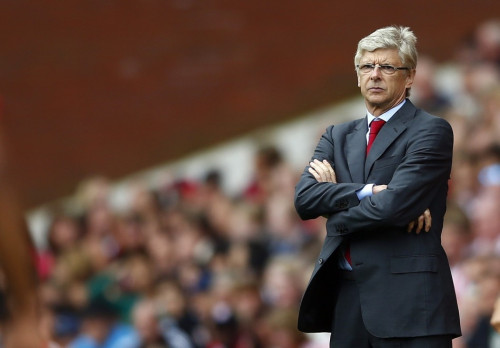 Arsenal are considering a move in signing Barcelona youngster Munir El Haddadi, according to the Metro.
The 18-year-old is one on the upcoming talent from the Catalan club's famous youth system La Masia. The report claims that Gunners manager Arsene Wenger has set his sights on El Haddadi and is keen on bringing the player to the Emirates.
El Haddadi's versatile style of either playing out on the wings or in the central attacking role has seen him attract interest from clubs across Europe and is being dubbed as the "next Cesc Fabregas". Wenger signed the Spain international over a decade ago from Barcelona, before he re-signed for his boyhood club in 2011.
The teenager of Moroccan descent is yet to agree a new deal with the Spanish champions as Barcelona are keen on keeping El Haddadi by giving him a long-term contract. Arsenal have already lured Jon Toral and Hector Bellerin from the Catalan club in recent years.
Wenger is looking to add El Haddadi to the Gunners's squad and any move from the north London side in signing the teenager should be stepped up quickly as Barcelona are looking to tie the player by handing him a new deal.
The north London side are likely to face competition from the European giants as Le10Sport claims French champions Paris Saint-German and treble winner Bayern Munich are also keen on signing El Haddadi.
The youngster was featured in Masia teams' top 50 best goals in the first half of the 2103/14 season as El Haddadi took the best and third best goals scored this campaign.
Meanwhile, Wenger has admitted that Arsenal youngster Serge Gnabry's future will be in the central midfield position, despite the Frenchman deploying the German midfielder on the flanks.
"I'm convinced he has the pace, the dribbling capacity and the physical potential to play wide and these kind of players are very important in the modern game. Of course he will certainly end up in a few years centrally because he can give a final ball as well," Wenger told Arsenal's official website.
"But we have congestion there, with many players who can play centrally. I have pushed many times people like Wilshere, Rosicky and Cazorla to play wide because it's an important position as well on a strategic point of view."