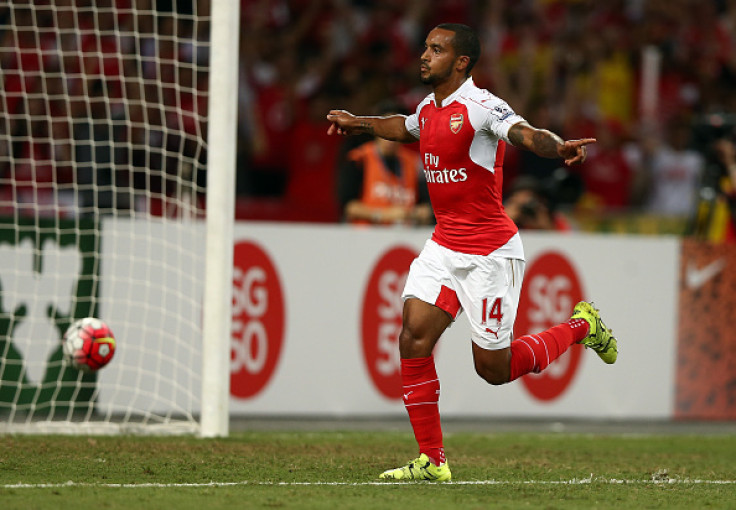 Arsenal forward Theo Walcott has reportedly agreed new deal to remain with the Gunners for the foreseeable future.
According to the Mirror, the English striker has agreed to a four-year deal that will keep him at the Emirates Stadium at least until the summer of 2019.
Walcott had recently revealed that his representatives were dealing with the club regarding his new deal as he focuses on getting back to his best form on the pitch.
"My agent has talked to the club, I enjoy playing for Arsenal, so I am just letting them crack on with things and I'll continue playing my football," explained Walcott, as quoted by the Mirror.
"If it happens, it happens. We'll just play the waiting game and see what happens, but I'm sure it won't be long.
"And if it's not sorted before the season starts I'd be comfortable with that, definitely. It's not in my thought process at all and I think that's the best way to be.
"This squad, for me, is one of the best I've been involved in. I want to be part of that. There is something special in this group of players. We have got to keep this group together as well," the former Southampton forward added.
The 26-year-old forward only returned from a long-term knee injury at the start of this year, following a year-long lay-off and only started playing regularly at the end of the last campaign.
Arsene Wenger has made it clear that he wants to keep the forward at Arsenal and indicated that talks were ongoing. The report claims that after months of discussion, Walcott has agreed to a four-year deal, which will make him one of the top earners at the club.
It is suggested that the north London club will announce the deal in the next two weeks before the start of the 2015/16 Premier League campaign.
Walcott, along with Tomas Rosicky, is the longest-serving member of the current Arsenal squad having joined the club in 2006 from Southampton.