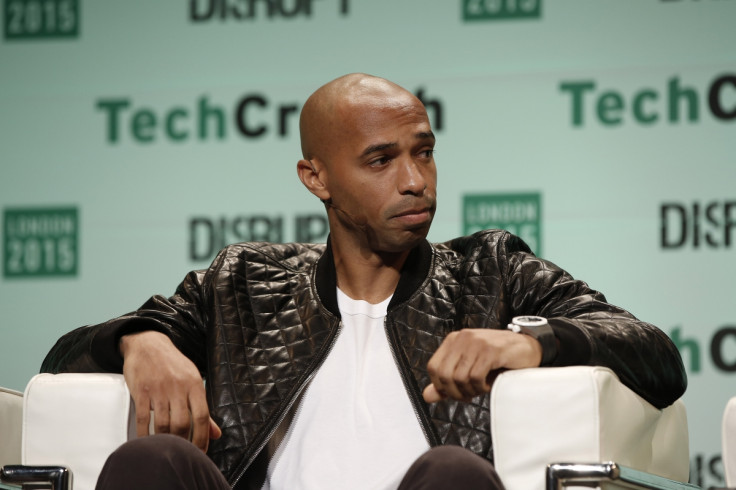 Thierry Henry has questioned Arsenal's mental strength as the Gunners enter the final 13 games of the season. The north London have taken only six points from their last five games in the league, which has seen them drop to third spot, five points adrift of league leaders Leicester City.
The Arsenal legend was a key part of the Gunners' last title win in 2003/04 when they went a whole season unbeaten but the Frenchman believes that the Gunners lack the drive reminiscent of teams striving to win the title. Arsene Wenger's men have failed to capitalise on the misfortunes of Manchester City and Chelsea, dropping too many points in the run-in which may have already cost them the league.
Mesut Ozil and company face a massive test of their title credentials at the Emirates on Sunday, February 14 when they take on leaders Leicester. A win will close the gap down to two points, but anything less would make it very difficult for them to come back into the race. Their 2-0 win over Bournemouth showed a pragmatic Gunners performance where they made full use of the chances they had, to claim three crucial points.
"If I had said to you that Chelsea would struggle, Manchester City would struggle, you would have thought that it would be a season that Arsenal would walk away with it easily. And it's not happening," Henry said, as quoted by the Daily Express. "I would question also the mentality of it. The game against Chelsea, they didn't score. Those are the sort of games you need to win.
"They need three points. It is business. You don't win the league for a very long time. Can you win it? It's time to wake up and do it. For me at the moment, Leicester are THE team to win it. They're not only showing they can win it, they're showing they can cope with the pressure."