Carlos Vela has clarified his comments over his future with Arsenal, and the striker says he doesn't want to discuss the possibility of a permanent transfer until the end of the season.
Vela made a loan move from the Gunners to Real Sociedad in Spain, and in 28 appearances since he has so far scored nine goals.
At the start of April, the 23 year old admitted that he hopes to stay playing for Real for longer, telling reporters at the time: "I would stay at Real. I am happy and the people support me.
"I owe Arsenal affection and gratitude for the opportunity that they gave me, but I was not happy there and this affected my work."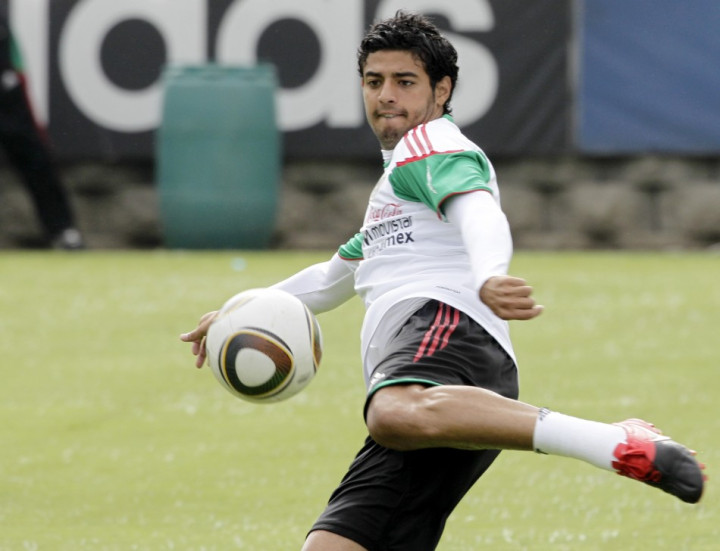 But now, he insists that he isn't interested in discussing a possible exit from Arsenal and wants to concentrate on bringing Real success this season.
"I already said [in January] that I wanted to finish the season here, scoring as many goals as I could and getting as many assists as possible," he told Marca, via Goal.com.
"Later, when the time comes for transfers, I will talk about that. Now I am not thinking about either Arsenal or the future. I try to do my best and enjoy every moment at San Sebastian, because I do not know if I will stay here.
"Therefore, I must take advantage of every moment that remains and we'll see if I continue."
Arsenal will likely be looking to clear out unwanted strikers in the summer, with the club reportedly already agreeing a deal for Lukas Podolski to move from Cologne to the Emirates in the summer.
And with Vela off their wage books, the club will be able to save some money as they look to rebuild once more in pursuit of trophies.