Arsenal have shown that they are intent on making moves in the transfer window that are well thought out and considered, and Lukas Podolski is a prime example of this.
Podolski is a striker who has been a lot like Robin van Persie in many ways; his contributions to Cologne have helped the side stay out of immediate relegation, and though he has said he wants to leave, his love for the German side drove the star to want a move away from the Bundesliga.
"When I went to Munich I was perhaps a little too young. Now I'm more experienced and more mature, I believe in myself more and I'm sure things will work out for me over there [in England]," he told FIFA.com.
"I didn't want to join another side in this league," he continued. "Cologne are too important for me. I wouldn't have been able to put up with that, and neither would the fans."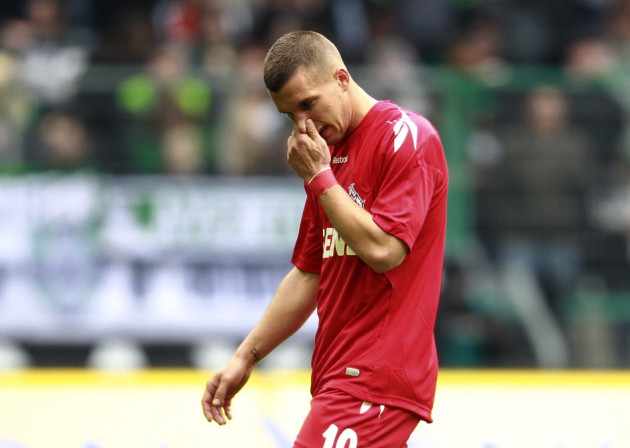 Podolski also added that he had a 'couple of offers' to go to other German clubs, but Arsenal were the choice that he made.
"When I received the offer I quickly realised it was the right path to take," he said. "Arsenal are undoubtedly a huge name in football with a great coach and a fabulous stadium."
Last summer Arsene Wenger made five signings in the final 24 hours of the transfer window, with panic setting in after the sales of Cesc Fabregas and Samir Nasri, and the side's 8-2 loss to Manchester United.
But this year looks likely to be somewhat different for the manager who has put up with more speculation than most surrounding his players, though Robin van Persie and Theo Walcott's contracts will be a subject of great discussion.
Podolski will no doubt provide some relief for van Persie, whom Arsenal have heavily relied on this season to provide goals. Van Persie's contract runs out in the summer of 2013, and if he doesn't sign a new deal, the club will be likely to follow their suit from Samir Nasri and let the striker go.
But this move will surely show van Persie that the club are serious in their ambitions to challenge for trophies, and Podolski is ready to step up alongside the star.