Russian striker Pavel Pogrebnyak has told Andrey Arshavin to come and join him at Reading, with the Arsenal midfielder continuing to disappoint in north London.
Arshavin made the move to the Emirates in 2009 on the back of a successful Euro campaign, but since then he has struggled to make an impact for club or country.
Arsene Wenger has continually insisted that he believes Arshavin can improve for Arsenal, but after a loan spell was pushed through by the Russia international at the start of the year to Zenit St Petersburg for the remainder of last season, transfer rumours have surrounded the star ever since.
This season, upon his return to Arsenal, Arshavin has clocked up eight appearances, but only five of them have been in the Premier League. And as he struggles to make his way back into the Russia side after a disappointing 2012 Euro run, Pogrebnyak says he could be happier at Reading.
"It's Arshavin who has to make the decision," Get Reading reports.
"[Reading Owner] Anton Zingarevich knows him well enough without listening to my opinion, as he is from St Petersburg.
"Andrey is a master and there is no doubt that it would be great to see him at Reading."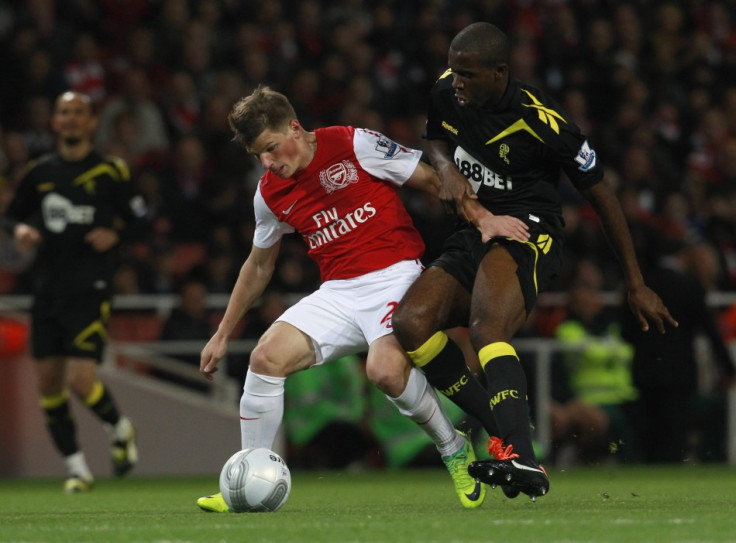 Arshavin was one of Arsenal's largest purchases in the history of the club, with the 31 year old going to the Gunners for £15 million.
The media has often been harsh on the St Petersburg born player, and in September Wenger insisted he still had trust in his star purchase, but hinted he may be unhappy at Arsenal is his limited playing time continues.
"I have personally a great respect for Andrey Arshavin because sometimes some wrong ideas circulated about him - that he doesn't care, but it's completely the opposite," the Frenchman said.
"He is a 200 per cent professional who works every day very hard in training. At the moment he is a victim of the high level of competition that exists for places.
"I think he has a huge respect from everybody in the dressing room, and especially from the staff. We will give him of course some competition on Wednesday night.
"I feel he is unhappy he does not play because deeply he loves football and he practises every day with 100 per cent commitment."