Arsenal are in advanced talks to sign Swansea City defender Ashley Williams. Goal.com believes the Gunners completed one round of talks last month. The 28-year-old has been a key member of Michael Laudrup's side this season and his fine performances have earned him the interest of both Arsenal and Liverpool.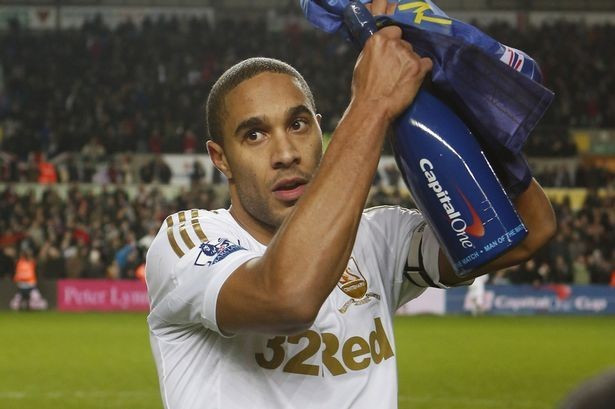 However, since a disagreement between the Anfield chiefs and manager Brendan Rodgers, over value for money in a possible £12m deal involving Williams, Arsene Wenger's men are now believed to be favourites to sign the Swansea captain.
Williams' present deal with the Liberty Stadium club expires in 2015 and Arsenal are prepared to pay £8m to sign the player. However, as with the Reds, Swansea want a minimum of £12m for the defender.
Wenger is likely eyeing Williams as a key member of his revamped central defensive unit. Arsenal could lose two key players in that sector, with both Thomas Vermaelen and Laurent Koscielny linked with moves away, to Barcelona and Bayern Munich respectively.
The good news for Arsenal fans is that Swans' boss Laudrup has already admitted it may be difficult for the club to retain Williams beyond this season. As for the player himself, he has neither confirmed nor denied the possibility of a move.
"I've answered the same questions so many times over the years and it's the same now. If you're being linked with other teams it means you're doing your job properly. I can't think about things like speculation, I'm here with Swansea, enjoying playing in the Premier League and being captain and that's what I'm focused on," the centre-back explained said.
"You can take it as a compliment because you don't see players who aren't playing well linked with other clubs in newspapers, but it's a case of 'thanks for the compliment' and that's that. I don't pay too much attention to it all," the defender added.