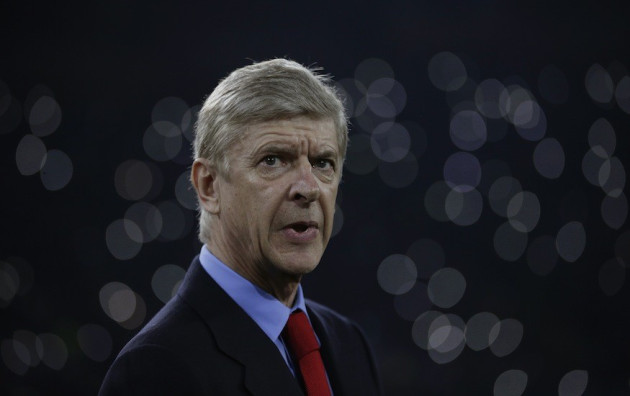 Arsenal are believed to be closing in on a deal with Barcelona youngster Toni Sanabria as the 17-year-old's agent claims that talks with the club are in the advanced stages.
Sanabria made the move from Barcelona's youth side into the B team in the summer and has since shown great potential in front of goal.
The forward has been fielding interest from Arsenal for some time and the side would able to sign him at the end of his deal with the Catalan giants, meaning he will cost them only £300,000 in compensation.
Raul Verdu told the Daily Mirror that the talks are now at the stage where expects the move to be confirmed in a matter of days.
"Our contacts with Arsenal are advanced and I expect a solution in the next week," he said.
Arsenal have a long-standing transfer relationship with Barcelona though it hasn't always been a positive one, with the La Liga title holders courting Cesc Fabregas for a number of seasons before he was able to successfully push for a move from the Emirates in 2011.
Equally Barcelona have often accused Arsenal and other Premier League teams of taking advantage of the club not being able to sign young players on professional contracts at the same age as in England, with the north London side coaxing youth players over to England with the promise of more money and commitment.
While Barcelona have reportedly been trying to get Sanabria to sign a new deal it would appear from his agent's comments he would prefer a move to Arsenal.