Arsene Wenger has admitted Arsenal made a mistake in declining an opportunity to sign Welsh international Gareth Bale. The Gunners passed on the former Southampton star, who moved to their arch-rivals Tottenham for an initial fee of £5m in 2007. Since then, the 23-year-old has won the PFA Player of the Year award twice.
Bale started his football career as a left-back and it wasn't till former Spurs boss Harry Redknapp decided to deploy him as a winger that he established himself as one of the best attackers in the world. Bale, who now operates as his side's No 10, scored 21 goals from 34 Premier League appearances last season and remains strongly linked with a move to long-time admirers Real Madrid.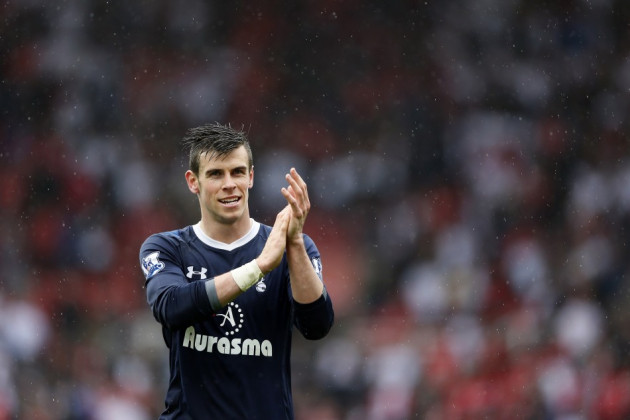 Wenger, who signed Theo Walcott and Alex Oxlade-Chamberlain from Southampton, in 2006 and 2011 respectively, has now stated it was poor judgement on his part that cost Arsenal the chance to snap up Bale as well.
"Yes. But we didn't take him because we had Ashley Cole and [Gael] Clichy and we didn't want to add another left back, but I must honestly confess it was a huge mistake," the Frenchman said.
"[He's a special player] Because he can play left midfield, but he struggled at the start and at some stage, the noises I heard, Tottenham were ready to sell him. But they moved him to left midfield and he did incredibly well," Wenger added.
Meanwhile, recent reports suggest Madrid are preparing a record-breaking £85m move to bring Bale to the Santiago Bernabeu this summer. The Meringues, who lost the La Liga title by 15 points last season, need to bounce back strongly ahead of the next campaign and also need to respond to Barcelona, who signed Brazilian wonderkid Neymar last month.
It is understood that Madrid president Florentino Perez's successful re-election campaign was built around the promise of signing Bale and Liverpool forward Luis Suarez.