Gervinho insists that he plans on staying at Arsenal for the long term, despite the striker struggling for game time at the club, as he prepares to leave for the second year running for the Africa Cup of Nations.
So far this season, Gervinho has started for Arsenal just nine times in the league, and has been subbed off eight times as he struggles to put the ball in the back of the net.
The striker is often passed up for the likes of Olivier Giroud and Lukas Podolski, and some critics have labelled him one of Arsene Wenger's most injudicious signings. However the player insists he will find his best form and star for Arsenal in the long term future.
"I want to be here for a long time, do better than all the other players that came here," he told Goal.com. "I'm not thinking about going somewhere else for the moment.
"I'm in one of the best clubs in the world. I've got one of the best managers in the world. I've always wanted to be here. I think long-term, not short-term.
"But to mention the club and the fans, you never know. But for the moment, I'm here for the long term."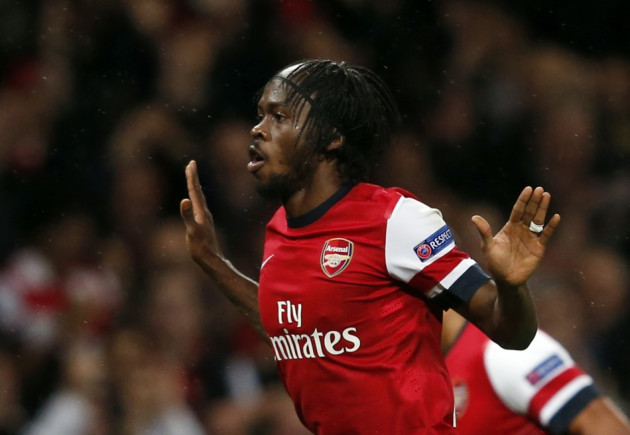 Arsenal are currently sixth in the table and have had a disappointing start to the year, without a win in their last three matches.
But Gervinho insists that the players are remaining positive, and believes that they can get into the mix for the top four once more and challenge for trophies to end their seven year-long trophyless spell.
"It's never easy when your team is having a hard time," he explained. "We try not to think about it too much after every game when things are bad.
"We are responsible for whatever happens to the club. The atmosphere in the locker room is good. We try to keep our heads cool and our chins up to win every weekend.
"Sometimes it works better than others but you have to focus on the positive side so for that next game you still have the right state of mind.
"We've been through some tough periods in the league, but every time we have managed to come back stronger and give our best."