Arsenal will have a hard time convincing Wigan to let go of James McCarthy, Roberto Martinez has claimed, after multiple reports claimed the Gunners were tabling a £8 million bid for the star.
Arsene Wenger has admitted his side are in danger of missing out on a top four spot, with the club losing both of their recent big matches against Manchester City and Chelsea respectively.
With that in mind, Arsenal will no doubt be looking for reinforcements as deadline day edges closer, and the Daily Mirror, amongst other media in England, was claiming that the side had hoped to land McCarthy if they made the right bid.
But Martinez has blown any hopes Arsenal had of temping the midfielder to make the move out of the water, insisting Wigan don't need the money and aren't planning on losing one of their top performers.
When asked if McCarthy was getting ready to leave the club, Martinez replied: "No. As you know, at this moment the last thing we want is to lose players. We are not going to lose players.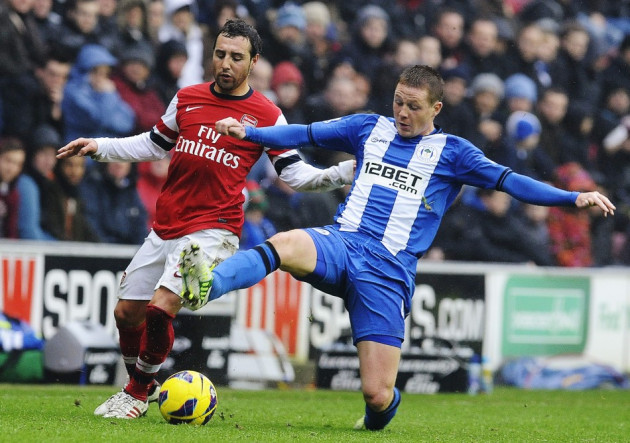 "We are not a football club that have got big amounts of money to spend but what we haven't got is debts."
Goal.com reported the Spanish manager saying: "We made a profit of £4 million this year and that means that we can re-invest and we can look internally to try to be as strong as we can be.
"We are not going to lose any players, if anything we are going to add some."
Arsenal will no doubt be looking to build on their attacking options before the month comes to a close, with the club struggling particularly at the beginning of matches as they look to get in with the mix for a top four spot.
For Wenger, the rest of the season will be a huge challenge, particularly with Tottenham looking likely to strengthen this month as well and work hard to keep hold of their current seven point gap over their bitter rivals.