Arsenal face a major battle in the summer to restrict Laurent Koscielny from leaving for Bayern Munich, according to the Sun. Pep Guardiola, who will take over at the Bundesliga club in the upcoming season, is believed to be a huge fan of the defender and will make a move for him after the transfer window opens.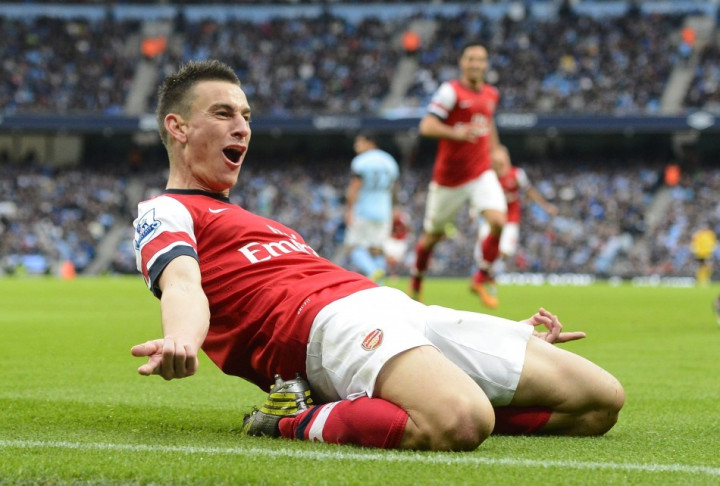 "Laurent is aware of Bayern's interest and has talked about it with other players. No one knows how it will end up but anything is possible. It's worrying because it's a very attractive option for him to sign for the Champions League winners, who will have Pep Guardiola as manager next season," an Arsenal source close to the Sun said.
The defender, who signed an extension on his contract with the Gunners last summer, is expected to available for a sum of £15m. The 27-year-old was among the best performers for Arsenal during the latter part of last season and helped his side embark on a 10 game unbeaten run which saw them clinch fourth place from arch rivals Tottenham. The Frenchman also scored the winning goal for the Gunners against Newcastle, which confirmed three valuable points on the final day of the season.
Thomas Vermaelen, who was Arsenal's first choice for most of last season has been dropped to the bench and is likely to make his way out of the Emirates with Manchester United, Napoli and Barcelona all interested in the defender. The Gunners are close to securing the signing of Swansea defender Ashley Williams who is likely to come in as a replacement for the Belgian. However, Vermaelen has insisted that he will fight for his place at Arsenal with Wenger also insisting that the defender is not for sale.
"The situation is completely new to me, but the situation is what it is. It frustrates me and that is not pleasant, but I have stayed positive. I wasn't negative at any point, because that would not have helped me. All you can do is make sure your ready when the manager needs you - I know my qualities," Vermaelen said in an interview.