Arsenal defender Thomas Vermaelen has hinted he may remain with the north London side for next season. The Belgian international lost his first team place towards the end of this season, with Laurent Koscielny and Per Mertesacker becoming Arsene Wenger's first choice central defensive pairing.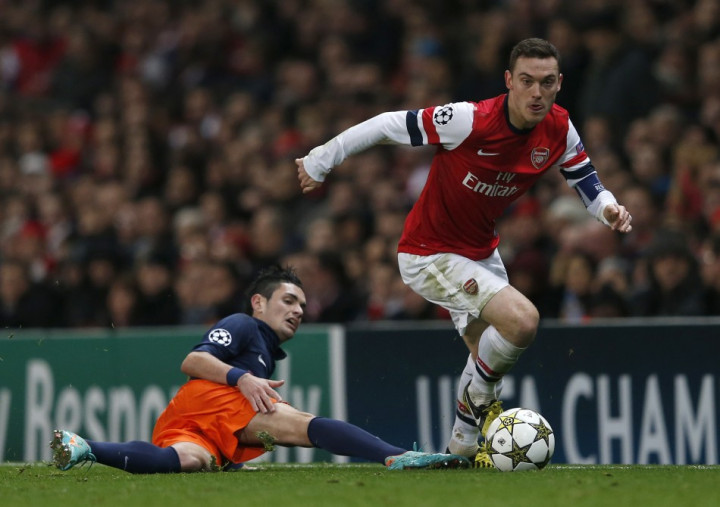 The former Ajax star was then linked with a move to Spanish champions Barcelona, who are thought to be shopping to provide long-term cover for 35-year-old captain Carlos Puyol. In addition, Premier League champions Manchester United and Serie A club Napoli were also linked to the 27-year-old.
"The situation is completely new to me, but the situation is what it is. It frustrates me and that is not pleasant, but I have stayed positive. I wasn't negative at any point, because that would not have helped me. All you can do is make sure your ready when the manager needs you - I know my qualities," Vermaelen revealed.
Unfortunately for the Belgian, his Arsenal future appears set to become even more complicated. The Gunners have been strongly linked to Swansea City captain Ashley Williams and have reportedly agreed a £60,000 per week deal.
Meanwhile, with £70m believed to be at his disposal, Wenger continues to be linked with a host of signings for the new season. According to the Mirror, Olympique Lyon's Clement Grenier and Levante's Ruben Garcia are the latest to join that list.
Theo Walcott on Leadership
In other Arsenal news, England international Theo Walcott wants a more active role in the Gunners' first team. The 24-year-old former Southampton youngster has had a good season, with 14 Premier League goals and 10 assists to his name. And he now wants to help nurture the younger members of the squad.
"The amount of experience I've had at a young age, having to walk into a dressing room with the winners of the Premier League and the FA Cup and be the only one, with Abou [Diaby], who is still in that dressing room today [can help]. I can give my experience... to the other young players. If something's not going well, I'll try to help someone out. If things are going well, you just let them know that they are doing something well. I think that's my role a little bit and of course playing my best football on the park when I can," he told www.arsenal.com.