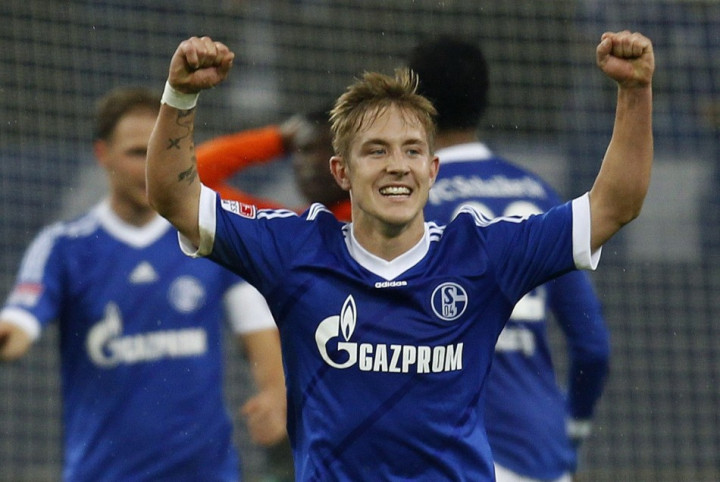 Schalke midfielder Lewis Holtby has revealed he will make a decision regarding his future next month.
The 22-year-old, whose contract with the German outfit runs out at the end of the season, has been strongly linked to both Arsenal and Liverpool. The Bundesliga stops for a five-week winter break on 16 December and the youngster is planning to use the time to weigh up the offers on his table.
"It will be a decision of the heart. I won't play around with the club. The opportunities are there. My agent has received offers. I'm waiting to make a decision," BBC quoted Holtby as saying.
The midfielder has already expressed his interest in a switch to the Premier League and his agent, Markus Noack, stated last month that he had received a very interesting proposal from an English club for his client.
"Talks are going well at the moment but the situation has definitely changed in the last period because several offers from Spain and England came in. Lewis is very good at Schalke but above all there is an English club which has made a very interesting proposal," Noack told Sky Sports.
"My client will have to decide whether to continue to grow in Germany or to try a new experience at the end of this season. Inter Milan? We have not received any proposals from Italy and he would prefer [to play in] the Premier League and La Liga," the agent added.
Holtby, who has an Everton-supporting British father and German mother, recently admitted his affection for Arsenal's style of football but has also indicated that he would welcome a move to Liverpool.
"I know there are concrete offers and clubs are interested. I have always said that one day I would play in England. I wouldn't even rule out Liverpool, even if it would be tough for my dad - he's an Everton fan," ESPN quoted the German.
Holtby notched three goals and six assists from 16 appearances this season as Schalke sit second in the Bundesliga table and on top of the Champions League Group B, which also includes Arsenal.