Tital Rival Questions Ozil's £42.5m Arsenal Move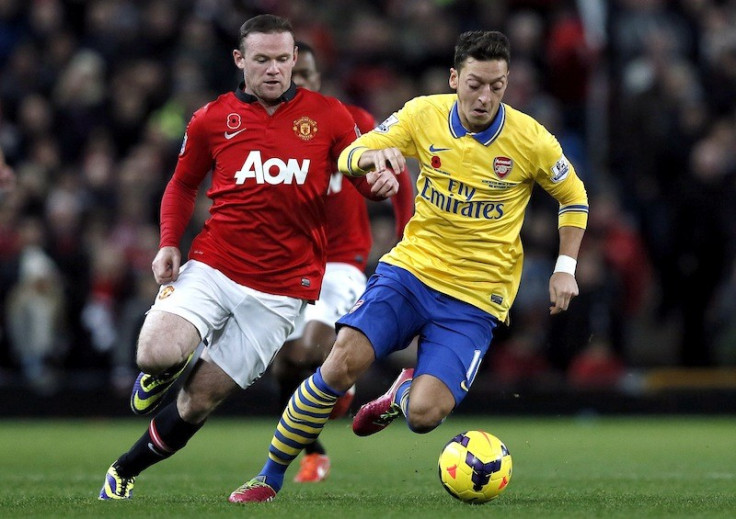 Manchester City manager Manuel Pellegrini has questioned Mesut Ozil's move from Real Madrid to Arsenal in the summer, saying it was strange that the Spanish giants were willing to let the midfielder go so easily.
The Gunners smashed their transfer record to land Ozil for £42.5m and he has so far been wildly successful for the side, providing the spark they needed to get them back in the mix for trophies.
City meanwhile are one of the favourites to win the title and as they look to show Arsenal their strength in the match-up between the two sides today Pellegrini insisted that his side never pursued Ozil, but were surprised he made the move to north London.
"We never had the chance to sign Ozil," he said, according to ESPN. "He's a very good player. It was strange that Real Madrid let him go. But he plays the position of Silva and I think we have the players we need there. That's why we didn't bring another one in."
The game between Arsenal and City is particularly important for both sides with the Gunners looking to recover from a mid-week Champions League loss to Napoli and further assert their position at the top of the table.
Meanwhile Pellegrini is still settling into life as manager of the side trying to win back the title from Manchester United and the Chilean tactician believes that both clubs will display a very attacking style of play today.
"Both teams play as a big team," he explained. "That's very important for your mentality. Some big teams prefer to be very strong defensively and have two, three, four counter attacking players. In that sense I think we are very similar."
The manager also added that City captain Vincent Company would be fit for the match, saying: "He didn't play in midweek so he is perfect for this game. I think it was a risk to use him just 72 hours later in the week that he has returned.
"We will see in the future; maybe he won't have any problems to play two games in a row. This week it was better for him to rest."
© Copyright IBTimes 2023. All rights reserved.