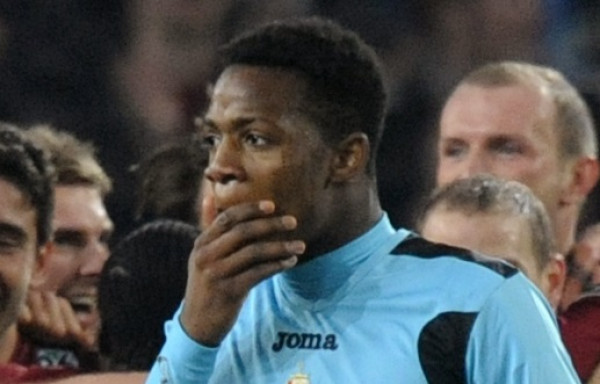 Standard Liege striker Michy Batshuayi says a decision over whether to move to Arsenal will be made soon after identifiying north London as an ideal future destination.
The 20 year old has scored 18 goals 26 starts for a Liege side who finished top of the Belgian Pro League in the regular season and are among the favourites to claim the title in the Championship playoff.
Batshuayi's exploits have not gone unnoticed, with Everton linked with a move for his services to replace the on loan Romelu Lukaku but the youngster has eyed an ambitious move to Arsenal after praising the club's nurturing of young players.
"There is a good philosophy at that club [Arsenal] and there is confidence in young players in a technically strong team that cares about football. I've loved the club from childhood," he told Belgian television.
"I am a person with vision, I want [to move] ahead as quickly as possible. I'm going to make a decision in consultation with my agents and my family but, at this moment, I have signed nothing."
Arsenal's reputation of bringing players through their academy is much vaunted, with Tony Adams, Ashley Cole and Jack Wilshere among the club's most famous home-grown players, while Cesc Fabregas came through to captain Gunners before returning to Barcelona.
Manager Arsene Wenger's number one priority in the summer transfer window is expected to surround signing a striker to support Frenchman Olivier Giroud who is showing signs of flagging in the final third of the season after leading the Arsenal attack for much of the campaign.
Though Batshuayi would fit the mould as a potent striker, his ability to adapt to the demands of the Premier League makes his immediate introduction into the Arsenal first-team unlikely and points towards the Brussels-born forward being given limited first team opportunities.
Whether that is something which Batshuayi, who has been capped 12 times by the Belgium Under-21 side, would be receptive to is yet unknown however regardless of whether he moves to the Emirates Stadium Wenger would be expected to invest heavily in another, more established frontman.