Arsenal Transfer News: No Bid for Mario Balotelli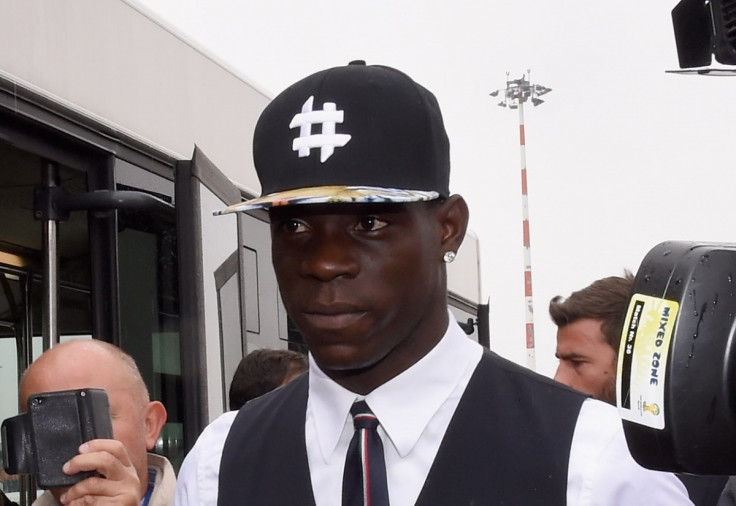 AC Milan have moved to quash reports suggesting Arsenal have agreed a £15.8m fee for the signing of Mario Balotelli.
Despite Arsene Wenger being hesitant over the addition of another forward since signing Alexis Sanchez from Barcelona, reports over the weekend claimed the Gunners had all but secured a deal to sign Italy international Balotelli.
However, Milan chief Adriano Galliani has denied such suggestions regarding Arsenal's progress in discussions, with the 23 year old due to feature in the club's opening pre-season game against Olympiakos on Thursday.
"We have not received any offer (for Balotelli) and at this time, there is nothing from Arsenal," said the chief executive.
Milan had previously claimed that Balotelli was replaceable and following a disappointing World Cup during which he scored just once amid Italy's group stage exit, club president Silvio Berlusconi hinted that Arsenal's interest would cool.
"Other than Italy, I'm the one who lost at the World Cup," Berlusconi said according Gazzetta Dello Sport.
"I was selling Balotelli to an English team for several millions, but, after this World Cup, who will buy him now? I was going to sell it to a top English club for €35 million, now the deal has stalled."
Arsenal have made two significant additions this summer in the form of Sanchez and France international defender Mathieu Debuchy and with less than a month to go until the start of the new Premier League season the club are being linked with a host of new players.
Wenger has suggested that the club don't need a new striker this summer, with Olivier Giroud, Lukas Podolski and Theo Walcott set to represent the competition to Sanchez, while Joel Campbell is also set for a first-team role after impressing in the World Cup.
Real Madrid's Sami Khedira and Colombia international goalkeeper David Ospina are the latest players to be linked with a move to the Emirates Stadium.
© Copyright IBTimes 2023. All rights reserved.