Stewart Robson believes that Arsene Wenger might be changing his transfer philosophy for the January window, with the Arsenal manager admitting that he will have money to spend as he reportedly targets a new striker.
Demba Ba and Klaas-Jan Huntelaar are both believed to be at the top of Wenger's transfer wishlist, with the former currently unhappy at Newcastle and the latter having starred for Schalke across the Bundesliga and Champions League.
With that in mind, Robson admits that going for big name strikers in January is not necessarily in line with Arsenal's current transfer philosophy, but he says Wenger may change this in order to show the fans the side can still challenge for trophies.
"Demba Ba was in and out last season, he's good in the air he's the sort of striker Arsenal would be used to having," he told Talksport. "Hunterlaar they say is not particularly good outside the box and I would have to agree with that, but when he gets chance he takes his chances and he's good in the air.
"So they're both players who Arsene Wenger could go for but they don't fit the normal style of play that Arsenal usually go for in their strikers. Maybe he's just beginning to change his philosophy."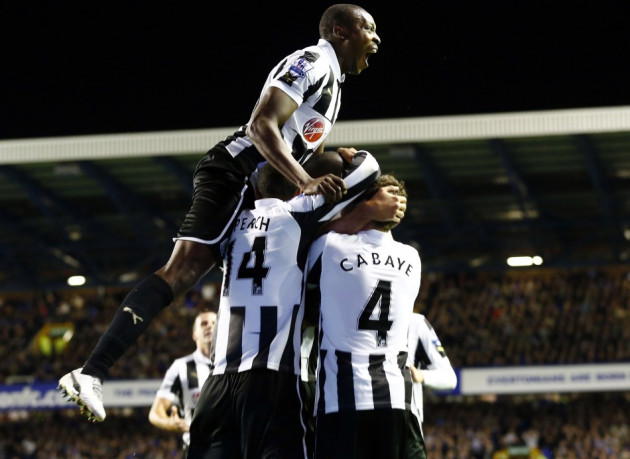 Robson also argued that Theo Walcott, who has publicly said he hopes to play in more of a striking role, should stick to what he's good at - and position himself back on the wing.
"I don't think that Theo Walcott is a centre-forward," he explained. "There was a myth going round about him playing there all the way through the youth game but, whenever I went to go and watch Southampton, he was a right winger and played a few games in their first team as a centre-forward.
"If you're going to play as a centre-forward you have to be good with your back to goal. Theo Walcott is not very good with his back to goal, he gives it away around 80% of the time."
Robson is certainly not the biggest fan of Wenger - the former Gunner recently said that the Frenchman should leave the club immediately if they hope to get back to the days where they were challenging the top teams for silverware - and he insists that any suggestion that the board hasn't provided Wenger with much transfer cash is completely off the mark.
"I think he's under a bit of pressure and he's deflecting the blame onto the board," he said.
"There's been money to spend for quite some time now, he hasn't always spent it wisely though sometimes he has spent it wisely.
"My problem isn't with spending money, it's because tactically Wenger isn't very good and that's why they haven't challenged in the Premier League."