Arsenal transfer news: Supporters' trust say £190m available to spend this summer
AST call on big-name players to improve performances amid current malaise.
Arsenal are once again under pressure to spend big in the summer after the club's supporters trust estimated they have around £190m (€222m) available to invest in players. The Gunners released their accounts for the six-month period ending 30 November 2016 last week, reporting a pre-tax profit of £12.6m.
The North London club invested upwards of £86m on four first-team players in the summer, a record for Arsene Wenger's side, but they were still able to turn a profit thanks to the bumper new Premier League broadcast deal. Another period in the black means the club have added to their cash resources, which gives them a hefty amount to spend come the end of the campaign.
Of the money available, Arsenal have already committed to spending £42m on existing deals, for players while £24m is being held back to guarantee debt service requirements. Therefore, the cash the club are able to commit to new transfers stands at around £120m, according to the AST, who have big expectations ahead of the summer.
Despite a record outlay prior to this season, the investment has not triggered an upturn in results. The club sit fourth in the Premier League, 13 points behind leaders Chelsea having played a game less. Arsenal's fans have urged their players to justify the money spent on them by improving their performances.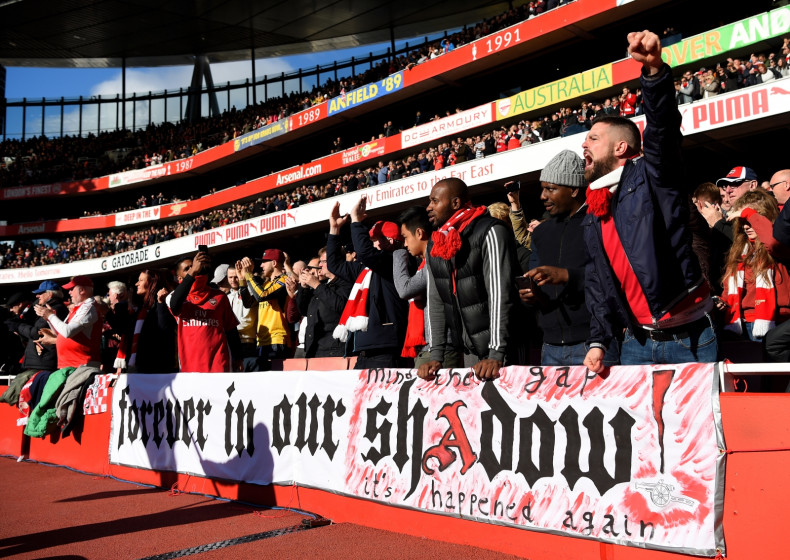 "Last year we commented that Arsenal were now in a situation where they need to focus on winning trophies and be more successful with the resources in hand as this is the key driver to any future substantial growth in revenues outside of the Premier League TV deal and to retaining their stars," the report read. "The pressure should very much be on the players to perform or to be moved on to generate revenues to be reinvested, much as Chelsea and United have done.
"Last summer Arsenal spent big but have so far failed to see material on pitch benefits from their investment and now risk having some of their best players agitating to leave at a time of uncertainty as to whether the manager will continue or not. That in itself need not be something to fear as the past two seasons have shown new managers can sometimes get a lot more out of playing squads and budgets than their predecessors."