Arsene Wenger 'rejects' £30m-a-year salary in China to stay with Arsenal
Unnamed Chinese outfit were reportedly ready to end the Frenchman's spell in North London.
Arsene Wenger has reportedly turned down a stunning offer from China that would have seen him overtake Pep Guardiola as the best-paid manager in the world. The Mirror claims an unnamed Chinese outfit were ready to offer the Arsenal boss a £30m-a-year ($37.3m) deal, more than doubling the current Manchester City manager's salary.
The 67-year-old Frenchman is out of contract at the Emirates Stadium in the summer and his future has been clouded in doubt since the humiliating 5-1 defeat to Bayern Munich in the first leg of the Champions League last 16.
However, the Frenchman recently revealed that he will not retire at the end of the season – and will continue working, whether at Arsenal or somewhere else.
"No matter what happens I will manage for another season. Whether it's here or somewhere else, that is for sure," Wenger recently said in a press conference. "If I said March or April it is because I didn't know. I do not want to come back on that.
But The Mirror and other publications suggest that working in China is not among Wenger's desires, despite an unnamed Chinese outfit being ready to more than triple his current £8m-a-year wages at Arsenal.
Former Chelsea and Tottenham Hotspur boss Andre Villas-Boas and ex-Manchester City manager Manuel Pellegrini have been some of the top managers tempted by Chinese money in recent months.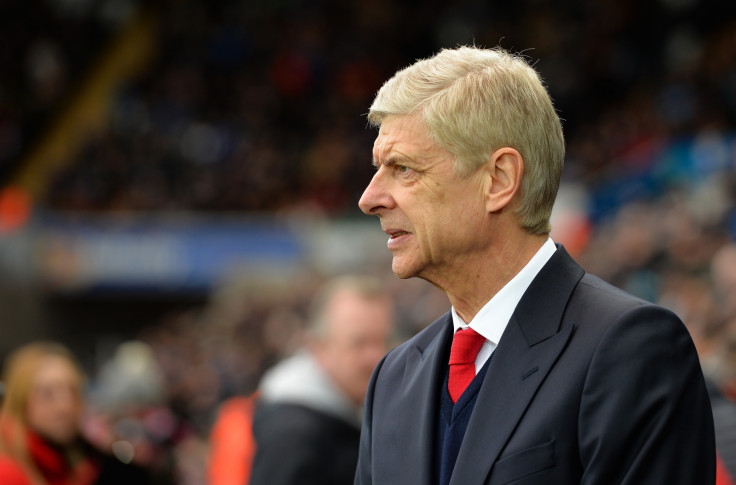 However, Wenger remains unconvinced of the appeal of the Chinese Super League. Earlier in the season he warned Alexis Sanchez and Mesut Ozil against the lure of yuan.
"Why should you go to China today when you play in England? I believe that we live in a world where great players like Alexis Sanchez and Mesut Ozil earn a lot of money and choose where they want to play," the Arsenal boss said earlier in the season when some reports linked the two Arsenal stars with a move to Asia.
© Copyright IBTimes 2023. All rights reserved.