Ray Parlour believes that the longer the contract stalemate continues with Theo Walcott and Arsenal, the less likely it will be that the winger will stay at the Emirates for the long term.
Walcott's current deal with the Gunners runs out next summer, and though in most circumstances the club have sold players who won't agree a new contract, Wenger has insisted that in the case of the England international, an agreement will be made in due course.
Arsenal revealed this month that Walcott has issues with his current wage, and Parlour believes that with other clubs able to offer more to the 23 year old in terms of salary, he will be more tempted by a move the longer the talks continue.
"It's going to be a bit like the Robin van Persie situation," Parlour told Talksport. "One minute they say he's going to sit down and discuss a contract, and then he's not.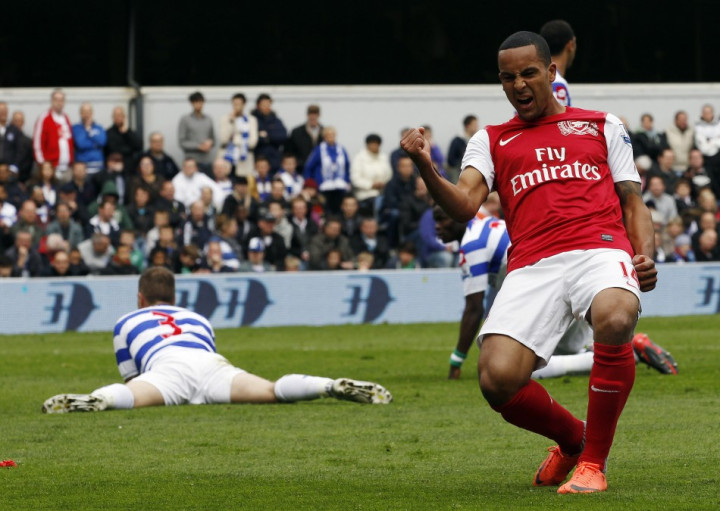 "The longer it goes on, the longer his agent will be trying to get a deal on the table from another club for big money. As the situation goes on, the more you think he'll be off."
Arsenal today had their AGM, and were forced to defend their spending methods and priorities in front of a group of disgruntled fans.
The sale of Van Persie and Alex Song in the summer affected the club much in the same way as the sales of Cesc Fabregas and Samir Nasri did in the season before; losing two of their best players has left the club behind and without continuity that the likes of the Manchester clubs have enjoyed, the Premier League title is already 10 points off the top of the table.
Walcott has received mixed reviews over his performances so far this season, but Arsenal see the former Southampton man as an integral part to their squad for the long term future as well as the short term.