Arsene Wenger Gives Update on Arsenal Star's Future at Emirates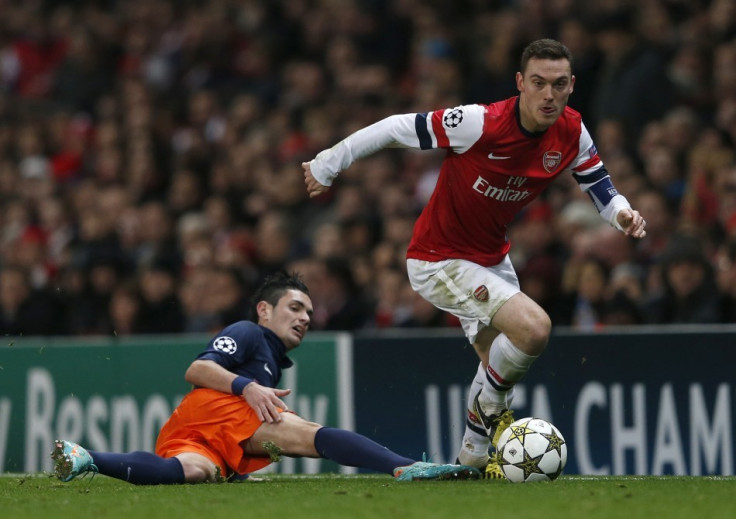 Arsene Wenger has said Arsenal skipper Thomas Vermaelen has not asked for a move out of the Emirates in the January transfer window.
The 28-year-old lost his place in the Gunners' starting lineup when the Frenchman deployed Laurent Koscielny and Per Mertesacker in the central defending position. The two have formed a formidable pair in Arsenal's back four and Wenger has fielded the duo in the league and Champions League fixtures.
Vermaelen was injured earlier in the season and since his return, he has started in one league game during Arsenal's 1-0 defeat to Manchester United at Old Trafford in November. The Gunners manager admits the Belgium international is finding it difficult to spend time on the bench.
Despite the former Ajax defender's lack of opportunities, Wenger revealed Vermaelen has not informed that he is seeking an exit in January.
"It's tough to leave Vermaelen out because of his quality, his attitude and his influence at the club. It's a difficult decision to make because he is a top-class player," Arsenal manager explained.
"He certainly suffers but he handles it with great dignity and great professionalism. I'm not concerned that he might move in January because if he wants to do that he will come and see me, which he has not done," Wenger added.
The Belgium defender had earlier dropped a hint that he would force a move in the winter transfer window in search of more playing time to boost his chances of making it to the national squad for the 2014 World Cup in Brazil.
Vermaelen revealed that he remains positive, despite his lack of appearances for the north London club this term. However, the centre-back is not willing to commit his future to Arsenal and admitted the chances of making it to the Belgium squad will diminish if he spends more time on the bench.
"I don't want to speak about the situation because if I do I make it worse, so I don't want to speak. It is not about my situation it is about the team and they are doing well, it is not about me," Vermaelen told Sky Sports.
"Nothing is for sure, there is still a long way to go - there is big competition in the national team and you have to work hard."
© Copyright IBTimes 2023. All rights reserved.