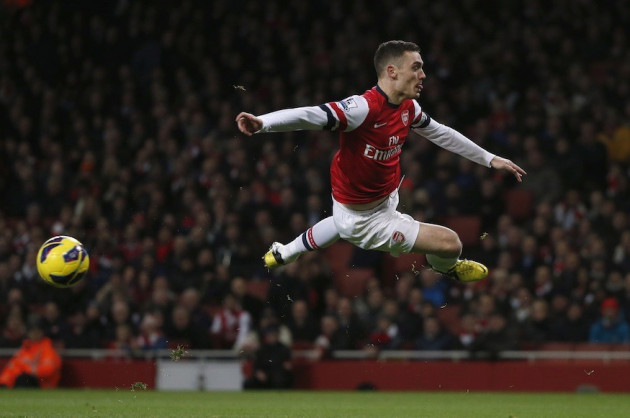 Arsenal defender Thomas Vermaelen has revealed that he has had conversations with Arsene Wenger over his lack of playing time at but has insisted that he is staying positive over being left on the sidelines.
Wenger made it clear during the week that he is not worried about the captain getting back to his best after recovering from a back injury. But the Belgium international has so far featured in just one league game this season as Per Mertesacker and Laurent Koscielny have formed an impressive partnsership.
Arsenal currently sit at the top of the Premier League table and Wenger is reluctant to change a winning side, but Vermaelen says that he is staying positive and after talks with the manager believes he will get his chance again.
"Of course you want to play every game, but it's tough competition in there, especially when everyone is fit - just look at the bench on Saturday," he told the official matchday programme.
"There are going to be about 60 games this season, so you will always get a chance to play.
"I have spoken to the boss about it - it can happen in a split second. I had it last year when Per got the red card against West Brom, I needed to be ready to come on and then play the next game too. It can change so quickly."
Vermaelen was honest about the fact that this season has been difficult but he insists that he is still happy to see the team excelling without him.
"Of course it's a frustrating time for me, but I'm really happy for the team," he explained.
"A winning atmosphere is so much better when you are around the training ground, it makes it more happy. For me I just have to be patient. I feel good in training, I have come back from my injury, I feel really good and I'm ready whenever the boss needs me."