The deal taking Dutch striker Robin van Persie from Arsenal to Manchester United awaits only the final rubber stamp, after a statement on United's Web site indicated that only personal terms and a routine medical were pending.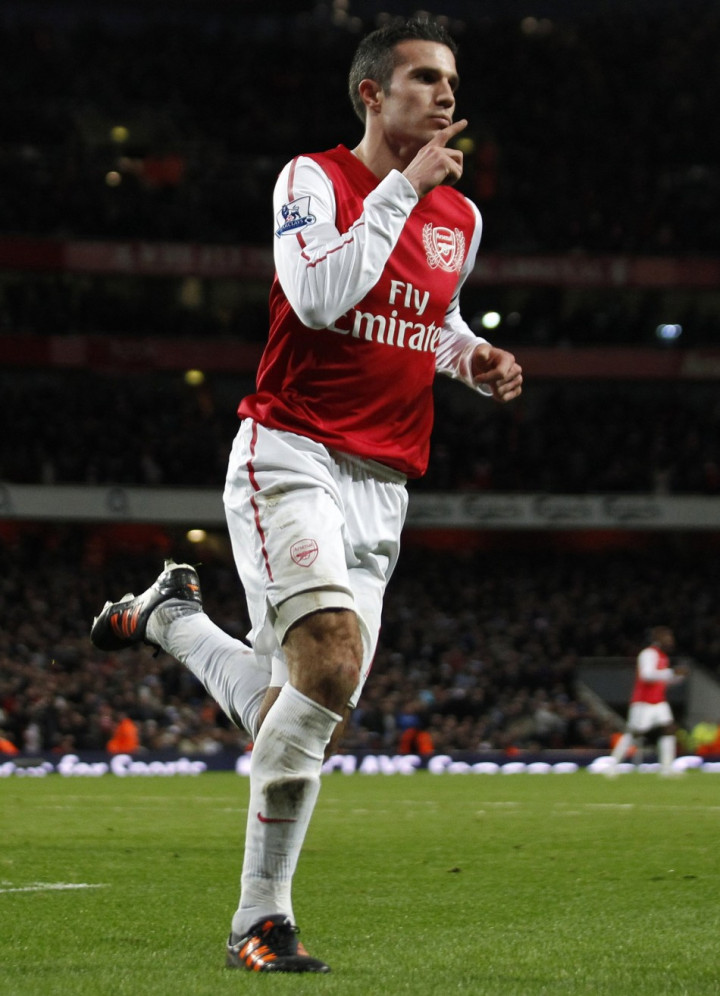 A similar statement was released on Arsenal's Web site, reading: "Arsenal Football Club can confirm that terms have been agreed for the transfer of Robin van Persie to Manchester United. Van Persie will travel to Manchester on Thursday in order to agree personal terms and complete a medical ahead of the proposed move."
However, Arsenal manager Arsene Wenger, who has repeatedly stressed he would prefer to keep last season's top goal scorer, has now spoken out saying he had no choice but to sell his team's captain.
ESPN reports that barring last minute problems, van Persie will make his debut for United on 20 August against Everton, in the first game of the 2012/13 Premier League season. the deal taking the international to Old Trafford is believed to be worth £22m and the 29 year old will receive £200,000 per week.
The former Feyenoord striker was in the penultimate year of his contract with the Gunners and made clear his decision to leave earlier this summer. He stated he wanted to be at a club that could ensure silverware. The player's decision, Wenger now reveals, left the club with no choice than to sell now rather than risk losing so valuable a footballer for free.
"It's sad to lose a player of his quality. He had a year left on his contract so we didn't have the choice," Goal.com quoted Wenger as saying.
Replacements

Nevertheless, the 62 year old Frenchman stressed his club would not be affected by van Persie's departure and highlighted the arrivals of Lukas Podolski, Olivier Giroud and Santi Cazorla as proof.
"We already recruited to replace him," added Wenger, on being asked whether he was planning on getting a new player to replace van Persie.
Meanwhile, teenage winger Alex Oxlade-Chamberlain has stated he wants to play exciting and attacking football to please the club's fans. The 19 year old winger, who enjoyed an impressive first season with the club last year, did add that sometimes players had to think about the team rather than personal glory.
"I like to take people on and be an exciting player, that is just my game. People expect you to be exciting all the time but sometimes you just have those matches where that side of the game is not coming off or you are working harder to defend for the team and keep it simple," Oxlade-Chamberlain told Arsenal's official Web site.
"Then some people might think 'oh, he didn't play well today' because they are expecting you to take players on all the time. But everybody in the team has got massive expectations on them. Every time we step on to the pitch we are trying to do our best because we have a massive responsibility to try to get results," he added.