Arsene Wenger has revealed he will have no qualms over meeting Wayne Rooney's £200,000 a week wage demands and would consider making a move for the England international should the player be made available. Chelsea are favourites to land the player, having had a bid rejected by Manchester United.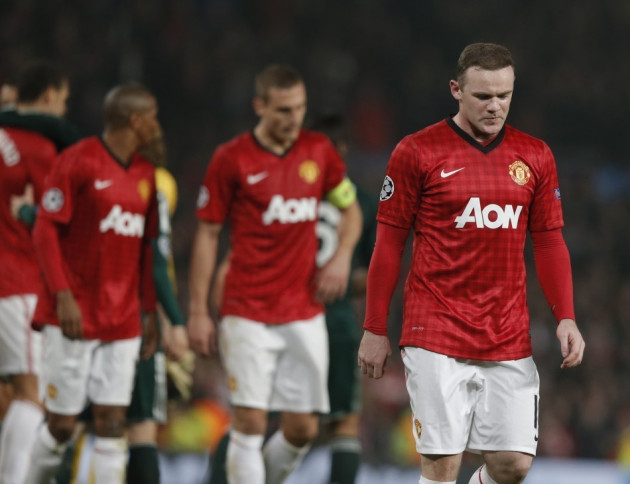 The Gunners are in the market for a striker and are pursuing the likes of Luis Suarez and Gonzalo Higuain. Wenger believes they may see a see a reverse of last season, with the champions being forced to sell one of their best players to a league rival. The Gunners were compelled to sell Robin van Persie to United, a move which helped the Red Devils lift the Premier League trophy.
"It happened to us last year and it can happen to them. Rooney is under contract and has two years to go so it's United who make the decision. But we would not have a problem with the wages of Rooney," Wenger said.
There was considerable interest in the media regarding Chelsea offering United a player-cum-cash deal with Juan Mata or David Luiz being part of the agreement to bring in Rooney. However, an official statement from the club has confirmed Chelsea had only made a cash offer for the former Everton man and are not interested in letting any of their players leave this summer.
"Chelsea Football Club can confirm that, yesterday, it made a written offer to Manchester United for the transfer of Wayne Rooney. Although the terms of that offer are confidential, for the avoidance of doubt and contrary to what is apparently being briefed to the press in Sydney, the proposed purchase does not include the transfer or loan of any players from Chelsea to Manchester United," a club spokesman said.
However, the Blues are expected to come back for the forward, with Jose Mourinho categorically stating Rooney is his prime target this summer.
"We have not bid for anyone else. And we won't. It is Rooney or bust. I think that this situation now is clear, because nothing is a secret any more. Chelsea is interested in the player. Chelsea made an official bid. What we did, we did officially, between our club and Man United, and we have nothing more to say about it," Mourinho said.
"We can say nothing else. There is nothing else to say. We want the player. We are interested in the player. We made the bid," he added.