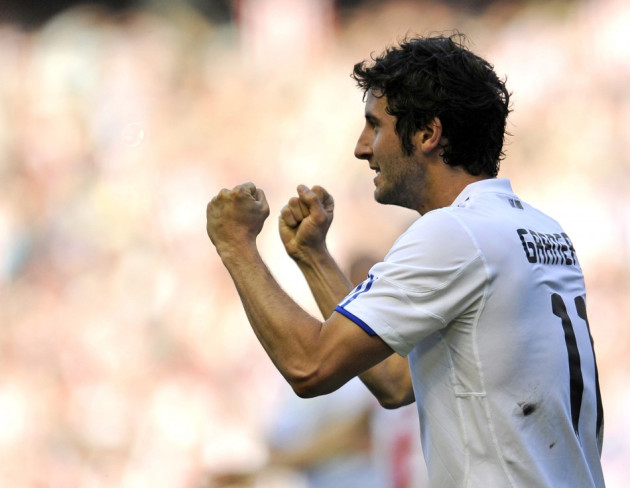 Arsenal's on-going injury problems in midfield have prompted Arsene Wenger to launch an ambitious raid for two Real Madrid players, according to reports.
The Gunners manager is understood to be worried about the progress of injured stars Jack Wilshire and Abou Diaby, who are both currently side-lined with ankle injuries.
Reports in today's press suggest Wenger has dispatched scouts to Spain to monitor Madrid midfielders Estaben Granero and Sergio Canales.
Both players are on the fringes of Jose Mourinho's team and have been linked with moves abroad for some time.
Canales - currently on loan at Valencia - was linked with a loan move to QPR in the summer, while Aston Villa, Everton and Liverpool have also expressed interest in the £8m-rated 20 year-old.
Wenger was optimistic that Diaby could return by November but the 25-year-old's recovery from a broken leg has been delayed after he picked up a hamstring problem in training.
"You won't see him [Diaby] for a while, the next three weeks," Wenger said.
"I am worried but I was more worried three months ago. His ankle was not good but the surgery went very well then.
"Now his balance has changed so he has to adjust his muscular strength. He has had two small muscular concerns and if he can get rid of them in the next two to three weeks he will be ready."
Meanwhile, Wenger has also been linked with a move for Madrid defender Raul Albiol as he looks to bolster a defence that has conceded 21 goals in ten matches this season.
Arsenal's back-line has been hindered by injuries to Laurent Koscielny and Thomas Vermaelen, while summer signing Per Mertesacker is still adapting to the Premier League.
Albiol was linked with a move to Liverpool over the summer but the defender is determined to win back his place at the Bernabeu and insists he is not paying attention to the reports.
"I don't have any problems with Mourinho," Albiol said last month.
"I haven't had much playing time, but I'm working hard to convince the coach of my qualities. It won't be easy, but I will do my utmost to fight my way back into the team.
"Nobody told me I will leave the club and I'm not thinking about a departure."