Arsenal have joined Tottenham in the race for Bulgarian winger Todor Nevelev, according to the Daily Mail. Both sets of scouts watched the 20-year-old on Sunday where he scored for Botev Plovdiv in their 3-2 win over Slavia Sofia. The Gunners are now weighing up a £3m bid for the player.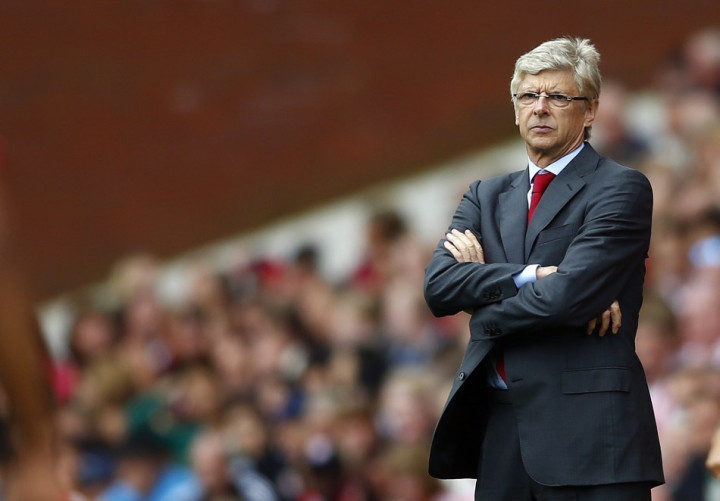 The player is expected to join the Gunners' youth squad with occasional appearances in Cup fixtures should they succeed in their attempt to land the youngster. The North London club have let go of Gervinho and Andrey Arshavin this summer and are left light in the flanks, with Alex Oxlade-Chamberlain and Ryo Miyaichi also picking up a long term injuries. A move for the 20-year-old will expand their depth in that position as they look at other big targets to slot into the first team.
Arsenal have been extremely quiet this far in the transfer market, making only one signing in Yaya Sanogo and are weighing up a bid for the likes of Karim Benzema, Angel Di Maria and Yohan Cabaye with seven days left for the transfer window to close. Manager Arsene Wenger has come under immense criticism for his failure to invest from the fans and media alike but the Frenchman is optimistic about signings, which he revealed in a press conference ahead of the second leg of their Champions League qualifier against Fenerbahce.
"I will not give you any names because I think it would be unfair for the players and create some wrong hopes. You can see that many of the disputes you have all over the country are because managers speak about players. In our job it's just - be discrete and try to make things happen, that's what we try to do," Wenger said.
"You can come back to me and say 'yes, but you don't make things happen' but still most important is what happens on the football pitch. The rest? We work very hard on it. We have not a fixed number (of targets), I just think we are a bit short at the moment. The most important thing is to focus on the quality of the squad we have and to play the football we want to play. I still am optimistic and I hope I will not disappoint you!" he added.