Arsenal are planning a bid for Bayern Munich youngster David Alaba. The Metro believes the 20-year-old is unhappy at being forced to play left-back, when he wants to play in a central midfield role.
The Austrian international played a key role, even if it was in an unfamiliar position, in the Bavarians' phenomenal season. He made 22 starts in the Bundesliga, scoring three goals and creating three more. He also made 11 appearances in Jupp Heynckes' Champions League-winning run, with two goals and as many assists in those games.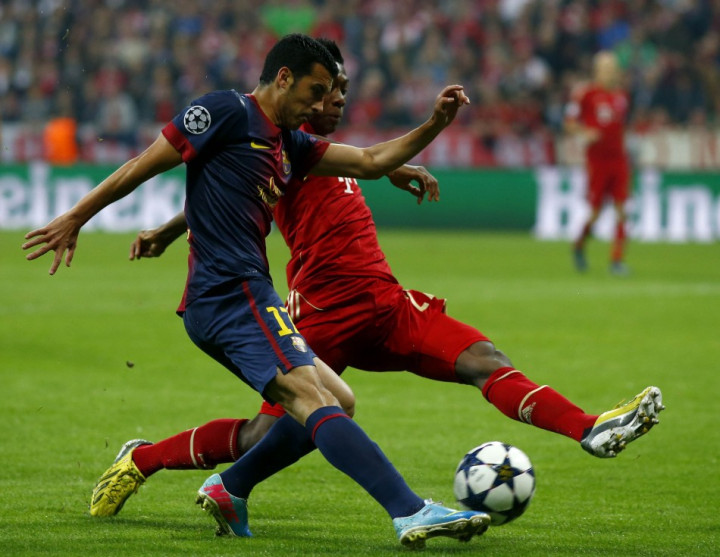 Alaba's present contract expires in 2015 and is expected to start talks over an extension. However, it is likely the player will ask for assurances over his position on the pitch as part of the arrangement. There is, as yet, no indication of a possible response from Bayern, who may be willing to negotiate depending on incoming boss Pep Guardiola's decision.
Bayern are likely to be unwilling to release Alaba but could be persuaded if the Gunners include French centre-back Laurent Koscielny as part of the package. The 27-year-old has been otherwise linked with a move to the Allianz Arena. Koscielny has admitted he would prefer to remain in north London but warned Arsene Wenger that he valued winning trophies above all.
Alaba joined Bayern's youth teams in 2008, after signing from Austria Vien. He has 24 caps for the national team, with three goals to his credit.
Franck Ribery and Daniel Van Buyten Extend Contracts
Meanwhile, playmaker Franck Ribery and defender Daniel Van Buyten have extended their contracts with Bayern. The former, a French international, has agreed a deal to keep him in Munich till 2017. The latter has extended his stay by 12 months; his contract was to expire this summer.
Van Buyten's contract agreement may have an impact on Bayern's move for Koscielny. It was believed the Frenchman would replace the 35-year-old Belgian in the first team. However, with the former Olympique Marseille defender to remain with the club, the Bavarians may re-think an approach for Koscielny.