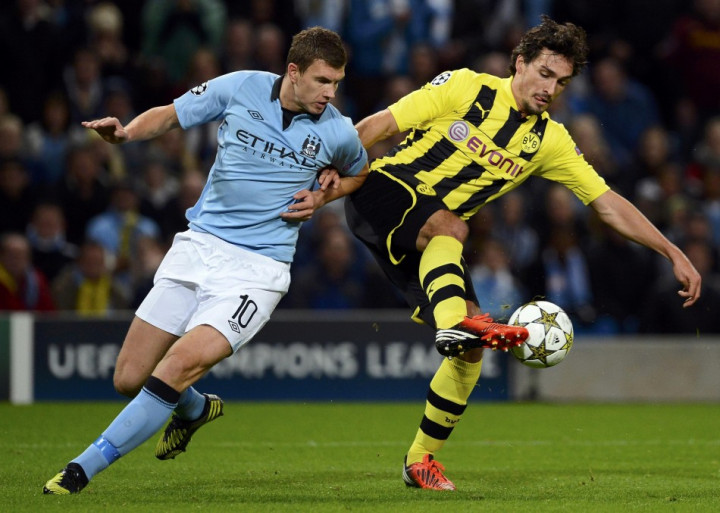 Arsenal reportedly had a summer loan bid for Manchester City striker Edin Dzeko rejected. Arsene Wenger is understood to be a fan of the Bosnian international and would have moved for the 26-year-old when he was still at Bundesliga club Wolfsburg but for disagreements over transfer fees.
City, meanwhile, were believed to be open to the idea of Dzeko leaving the Etihad this summer, on condition they signed a replacement. Reports suggested the replacement was Italian club Fiorentina's Stevan Jovetic but any talk of Dzeko leaving was quashed after the Serie A club's Montenegrin international refused to play ball. City retain an interest in Jovetic though and an earlier IBTimes UK report suggested a 2013 transfer may be likely.
That would mean Dzeko will be available for the Gunners as early as the winter transfer window and Wenger is expected to sign a striker in January, to boost a strike force left slightly off-balance by new signing Olivier Giroud's off-colour performances. However, the Frenchman is unlikely, it seems, to return for the Bosnian. Recent reports suggest Wenger has his eye on Athletic Bilbao's Basque forward Fernando Llorente.
There were also reports of a bid for Atletico Madrid's Colombian superstar forward Radamel Falcao, along with news of a £35m winter war chest for the Gunners. However, given both Chelsea and City are interested in the free-scoring Colombian, it is likely Wenger will concentrate on Llorente, who will be available for a lot less, or maybe Falcao's team mate Adrian Lopez.
Kolo to Fight on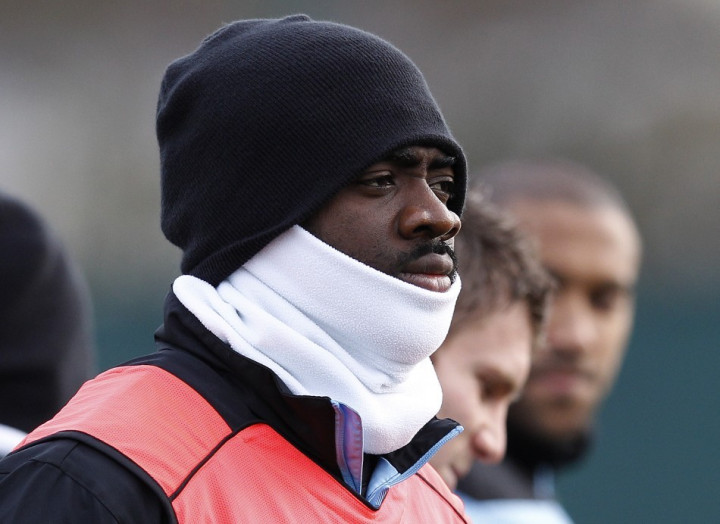 Meanwhile, City defender KoloToure insists he will stay and fight for a position in the champions' first team this season, despite having been excluded from the club's 25-man squad for the Champions League and not even making the bench for the league games.
The Ivory Coast international, who transferred from Arsenal in 2009, now finds himself a fringe player, with Vincent Kompany, Joleon Lescott, Matija Nastasic and even Micah Richards ahead of him. Toure, 31, saw his career take a severe beating after testing positive for banned substances in 2011. The African international was banned for six months and has found it impossible to break back into the side since his return.
"I want to stay, I want to fight for my place. It's difficult, I was a key player. I've done everything but that will not change the manager's decision. I fight. My team-mates know, my brother [Yaya, the City midfielder] knows. I do my best but the club are showing me the way out at the moment. I'm not angry with the manager. If someone doesn't want me then there will be another club that does. I still have this hunger. I take Ryan Giggs [38] and Paul Scholes [37] as an example. What they are doing for Manchester United is incredible. I want to be like them," he told reporters.