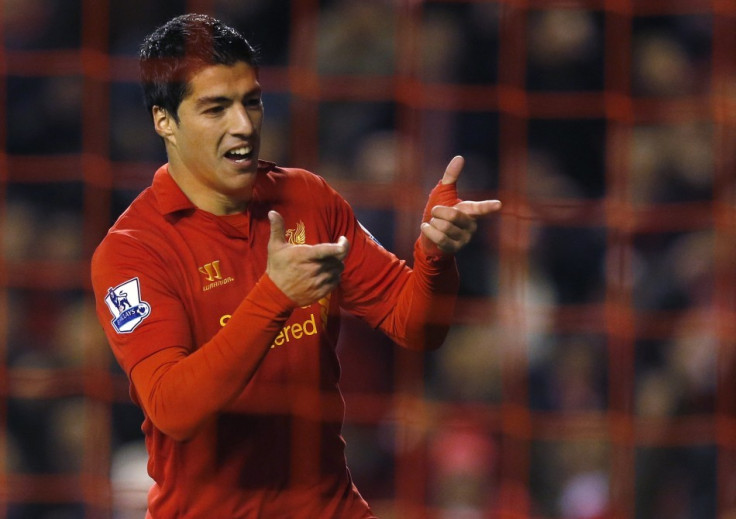 Former Arsenal defender Frank McLintock has called on The Gunners to sign Luis Suarez, Marouane Fellaini and Wayne Rooney in the summer transfer window.
The north Londoners have reportedly been given permission to speak to Suarez after having made a second bid of in the excess of £40m.
Despite chief executive Ivan Gazidis having stated the club have money to spend in this summer, Arsenal have been unable to fulfil their bold transfer claims, with only Yaya Sanogo joining from Auxerre.
Arsenal fans have grown frustrated in recent years - amid an eight year run without a trophy - with the club's transfer policy, with rivals Chelsea, Manchester City and Manchester United flexing their spending power.
Ex-captains Cesc Fabregas and Robin van Persie have both departed in successive summers also, as a result of the club's lack of ambition and failure to contest for the league title they last won in the 2003/04 season.
To combat such a downturn in fortunes, McLintock is demanding an unprecedented spending spree this summer to help propel the club back into the big-time.
"I would put him [Suarez] in the top five or six players in the world," McLintock told talkSPORT.
"[Olivier] Giroud did reasonably well last year, considering it was his first season in the Premier League, and he scored 17 goals, but he has got no pace and you need pace up the middle.
"I think Suarez could play alongside Giroud and then you have got pace on the flanks and it could be very good. But I think you need more than that and Arsenal, hopefully, will go in for people like Marouane Fellaini and Wayne Rooney.
"I don't know if that is too much for them but it would be lovely for the fans, who have been waiting for eight, nine years for a top player."
"Arsenal fans, including myself, get fed up when they see the best players going," he continued. "This time they have got to say, 'Right, stop now, we have got to start competing'.
"That is what they told us nine years ago, that they are going to be able to compete with Real Madrid, Barcelona, Chelsea, Manchester United, etc.
"Other teams have done that, they have gone out and brought the big players on big wages, and we have come second best all the time. They have got to do it this time.
"If they don't, I genuinely feel that Arsene Wenger and Arsenal football club will come under so much pressure next year that the fans won't stand for it any longer."