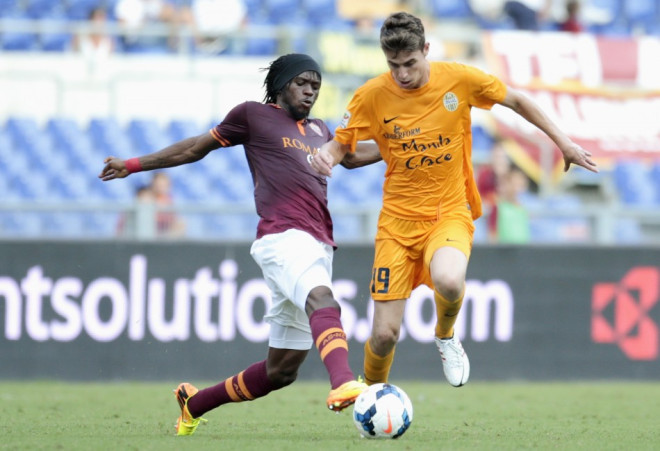 Arsenal have opened talks with Napoli midfielder Jorginho and are looking to bring the player to the Emirates in the summer, according to the Metro.
Arsenal are set to go on a spending spree in the upcoming transfer window in order to bolster their squad for a title challenge and Jorginho is among the many players who have been contacted in order to complete a move.
The 22-year-old has attracted a lot of interest from clubs across the Premier league with Chelsea, Liverpool and Tottenham also keeping a keen eye on the midfielder. However, Arsenal have made the first move for the Brazilian and are now favourites for his signature.
Reports state that his agent Joao Santos travelled to London last month to hold a meeting with the officials in spite of the fact that the player has spent less than six months at the Serie A club since transferring from Verona in January.
The midfielder has made six appearances for Napoli this season, assisting one goal but has shown glimpses of genius which has attracted clubs from across the globe. His performance for his former club in the first half of the season was exemplary where he scored seven goals and assisted three in only 18 appearances.
The Brazilian is a deep lying midfielder who can also play the box to box role. The player is likely to come in as a long-term replacement for Mikel Arteta who has dropped off the pace this season and form a partnership with Aaron Ramsey in the centre of the Gunners midfield.
The Spaniard is unlikely to be handed a new contract which expires next year after failing to perform to expectations this season. The former Everton man was left exposed against Chelsea as the Gunners succumbed to a 6-0 defeat at the hands of the Blues at Stamford Bridge, fuelling comments that the player is not suited for the Premier League at this age. The Gunners are currently challenging for a place in the top four after taking only one point from their last two games.